---
Pharmapack and BIOMED Device
West's Upcoming Tradeshow
West will be at Pharmapack and BIOMED Device in Paris, France. Stop at our booth to learn more about our product and service offerings or hear from West's experts Tibor Hlobik, Miriam Beyer and Fran DeGrazio.
Visit West's booth #H26.
For the complete event agenda, please click on the agenda link in the box above.
February 1, 2017
LEARNING LAB
Solving Complex Needs during Development of a Sensitive Next Generation Drug Product
10:10 - 10:40 a.m.
Tibor Hlobik, Sr. Director, Product Management Prefilled Systems & Delivery, West Pharmaceutical Services
A case study for approval of a polymer prefilled syringe and how fill-finish capability was established for clinical and commercial supply by a pharmaceutical company. Insight into challenges that were overcome for drug stability and leachables formation by selecting a novel container type for delivery in a self-injection device. The best approaches for collaborating with partners on CMO (Contract Manufacturing Organization) approval, obtaining technical knowledge and preparing for commercial launch.
CONFERENCE SESSIONS 1: INNOVATION AND COMPLIANCE
The Changing Regulatory Environment Concerning Elemental Impurities and Container Closure Systems
11:00 - 11:25 a.m.
Fran DeGrazio, Vice President, Scientific Affairs & Technical Services, West Pharmaceutical Services
Will provide an overview of ICH Q3D guideline which is applicable to drug product in container closure systems, an update of USP new extractables method for elemental impurities that has a direct impact on drug container closure systems and a comparison of current USP extractables method, alternatives that were evaluated and the final optimized method which was chosen for implementation in 2018 for packaging components.
The ICH Q3D guideline incorporates a risk based assessment for elemental impurities in drug/ medicinal products. Elemental impurities in drug products can arise from multiple sources, such as raw materials, excipients, and manufacturing, equipment and container closure/delivery systems. The Permitted Daily Exposure (PDE) and controls will pose challenges to the industry due to the multiple contributing sources and unique drug product requirements. A new USP extractable elements method is proposed in 2016;  implementation expected in 2018. It is important to understand limits for elements will no longer exist, instead ppb levels will need to be reported. This presentation will provide an overview with a comparison of data that shows current USP extraction conditions, alternative evaluated extractions and the optimized extraction conditions that were chosen.
February 2, 2017
LEARNING LAB
Emergence of plastic caps - market drivers and key considerations for assessment
10:50-11:20
Miriam Beyer, Global Marketing Manager, Vial Containment & Delivery, West Pharmaceutical Services GmbH
Assessing the external environment and internal challenges towards a change in sealing, eliminating aluminum, key data to allow plastic cap assessment and solution gap: adaptive filling and the need for new capping concepts.
From the Blog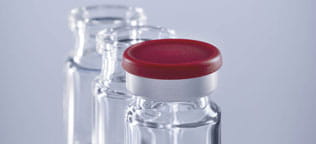 February 12, 2016