---
A MESSAGE FROM OUR PRESIDENT & CEO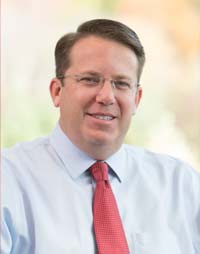 At West, we are guided by our Core Values of Passion for Customers, Leadership in Quality and One West Team. These values were top of mind in 2020 as we worked to serve as a critical link in the supply of vaccines, treatments and diagnostics needed to battle the COVID-19 pandemic. These same values are at the heart of our Environmental, Social and Governance (ESG) initiatives, which are embedded in our long-term business strategy and aligned within six key pillars: Compliance and Ethics, Diversity and Talent, Health and Safety, Philanthropy, Environmental Sustainability, and Quality.
In 2019, we exceeded our initial 5-year ESG initiatives in just three years and raised the bar higher with
a new set of 5-year goals. In 2020, I am proud to say that we are off to a strong start to achieve these new goals, and we continue to make significant progress with good momentum towards our stated reduction goals for Waste, Energy and Water usage. You can read more about our progress against these goals and other accomplishments in this annual Corporate Responsibility (CR) Report. Later this year, we will publish a supplement to this CR Report incorporating the SASB and Taskforce on Climate-related Financial Disclosure (TCFD) ESG standards.

Also, of particular note in this challenging year, is the work our teams did to ensure team member safety and support the unique needs of our communities. Team member safety has always been a critical element of our strategy, and the onset and rise of the pandemic required elevated safety measures and a greater focus on the overall health and well-being of our team. Our top priorities throughout 2020 were to 1) keep our team members safe and 2) ensure an uninterrupted supply of products to our customers. We recognized the incredible stress that the pandemic caused so many people to experience, so we increased our communication to check in often with team members to assess their needs, and offered enhanced mental health support services, recognition bonuses, and grants to offset childcare costs. We also provided special COVID-pay for those missing work due to the virus and needing to care for themselves or their family.
The same team that worked so hard to deliver on our promise to customers and the patients we serve also banded together as One West Team to give back to the community throughout 2020. Team members who were unable to gather at work for group volunteer activities stayed connected virtually to support local organizations. In addition, West team members increased their personal philanthropic donations, which were in turn matched by the Herman O. West Foundation, by an impressive 70% — a testament to our team members' generosity. At the corporate level, West announced an additional $1 million in grants to nonprofits making important contributions during the COVID-19 pandemic, including the American Red Cross, the COVID-19 Solidarity Response Fund for WHO (World Health Organization), the American Nurses Foundation, No Kid Hungry and Philabundance, a food security organization local to our headquarters in Exton, Pennsylvania.
We continue to reaffirm our commitment to live by our One West Team value that calls on us to respect each other, drive collaboration, and to embrace diversity and inclusion in our workplace. I am proud of the strides we have made in this area — from new team members hired at all levels in our manufacturing sites to the diverse representation on our Executive Leadership team at West.

We were pleased to be recognized this year by a number of organizations for our work in these and other key areas of our CR strategy, including recognition in Barron's as a Top 25 Performer of the 100 Most Sustainable Companies in America and in Investor's Business Daily, where West ranked fourth among the Top 50 Best ESG Companies. We will continue to strive to meet our stakeholders' needs across all six pillars of our strategy, and the long-term goals we have put in place will allow us to continuously improve in this important area of our business.

West's mission is to improve patient lives through the containment and delivery of injectable therapies. We have proudly served in this role for 98 years and intend to maintain and grow our presence well into the future with a commitment to ethically, socially and environmentally sound business practices.
Sincerely,

Eric M. Green
President & CEO