---
A MESSAGE FROM OUR PRESIDENT & CEO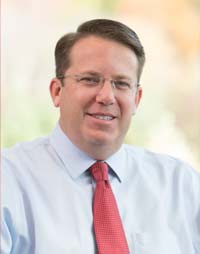 Everything we do at West supports our promise to make a meaningful difference—for our communities, team members, customers, and ultimately for the patients who rely on our products to help them lead longer and healthier lives. We remain dedicated to our commitment of building a diverse and inclusive workforce, and to our sustainability efforts aimed at improving the communities where we live and work. That unwavering focus has enabled us to make a positive impact on our society in countless ways.
First and foremost, we are guided by our mission to contain and deliver injectable therapies to our customers and the patients we jointly serve across the globe. Delivering on this mission using sustainable business practices is critical and has been a long-standing imperative at West—from our Board of Directors to the more than 8,000 team members across our business worldwide, who are actively dedicated to developing, producing and delivering to our customers the highest quality components for injectable medicines. It is part of our DNA and we embrace this responsibility and strive to be good stewards in all our business decisions—from the raw materials we use, to our production and manufacturing techniques, to how we package and distribute our products.
After outperforming our prior five-year goal targets well ahead of schedule, in 2019 we established a new set of five-year goals, and we are proud of our progress across each of the impact pillars of Compliance and Ethics; Diversity and Talent; Health and Safety; Philanthropy; Environmental Sustainability; and Quality. We continue to support community organizations and programs in each of the areas covered by these pillars. In 2019, we were recognized for our efforts across the six pillars of our Corporate Responsibility program. Each of us at West are committed to sustainability, and these accolades, from several influential organizations, are a testament to our dedication and progress.
Our commitment to building a diverse and inclusive workforce remains a priority, and we continue to seek new ways to foster an environment where all individuals are safe, treated fairly and respected, so everyone can feel comfortable to bring their authentic selves to work every day. As you will see in this report, we have made progress in our commitment to diversity, and will continue to work hard at creating new opportunities for supporting a diverse culture that aligns with our Company Values, strengthens our ability to innovate and contributes to the success of our business.
I am proud of what our One West team has accomplished thus far and look forward to our continued progress in the year ahead. We recognize there is always more to do, and as a One West Team, we welcome the challenge to continue improving on the impact we are making, both now and for future generations.
Sincerely,

Eric M. Green
President & CEO