---
West has had a presence in Ireland since 2005, when it acquired Tech Group in Dublin. Today, its manufacturing and development center in Dublin specializes in providing device design, development and manufacturing services for pharmaceutical and med-tech customers. The Dublin facility employs approximately 650 team members and recently finished a plant expansion as a result of securing several significant customer programs.
West Dublin offers a graduate program, apprenticeship programs, as well as support to employees to complete further education.
The 18-month graduate program is a fast-paced developmental program offered to graduates from various disciplines. Depending on the program, these candidates can gain experience across several functions. Given the environment in which West operates, the graduate program offers valuable hands-on experience in a fast-paced high-tech manufacturing environment. Our aim is to develop talent of the future with the goal of placing them in permanent positions within the Dublin team.
West's Polymer Apprenticeship Program and Toolmaker Apprenticeship Program formally combine work place learning with learning in an education center. Upon completion, an apprentice will be awarded either a BSC in Polymer Processing Technology (level 07 qualification) or an Advanced Certificate Craft – Toolmaking (level 06 qualification), depending on the program. These courses are an ideal way of getting suitable hands-on experience, while working in a challenging manufacturing environment. With these programs, apprentices will be able to put their education from the college phase into practice on the job during industry semesters, and once they have satisfied the course requirements, they will be qualified to work as Process Technicians or Toolmakers at West Dublin.
To apply for the graduate or apprenticeship program contact Brendan Carrigan, Senior Recruiter, EU, brendan.carrigan@westpharma.com
West's Waterford facility produces packaging components for insulin injector cartridges and other high-value packaging components, to meet growing demand from pharmaceutical and biotech customers. The facility is approximately 20,500 square meters and situated on a 44-acre site. It was designed to accommodate expansion for multiple product lines in the future and was built in a campus layout to ensure flexibility to grow in all directions. It currently employs over 130 team members.
Employee education Assistance
West is fully committed to the training, development and further education of its team members. To support this, West offers a generous employee educational assistance program and internal training courses.
When you become a permanent West team member in Ireland, you will be offered a number of benefit options, including:
Pension Scheme:West operates a compulsory defined contribution retirement savings plan.

Health Insurance: West offers all team members access to its subsidized private medical health insurance with VHI.

Company Bonus Scheme: West operates a Company bonus scheme, details of which would be shared prior to commencement of employment.

Employee Stock Purchase Plan (ESPP): The ESPP program provides team members the opportunity to purchase shares of West Pharmaceutical Services stock at a discount on a quarterly basis through payroll deductions.

Service Days: 1 additional shift/day accrued for each period of five years continuous service up to a maximum of 19 shifts/25 days per annum.
Other benefits include:
Cycle to Work Scheme

Free on-site parking

Free Wellness initiatives which run throughout the year

Subsidized café and restaurant (in Dublin only)

Employee Assistance Program



West without Borders Ireland
Since 2010, West Dublin has raised €300,500 through our West without Borders employee giving initiative. Charities of choice include:
Children's Sunshine Home & Lara Lynn Foundation

St Michael's House

Temple Street Children's Hospital
The West Dublin team has been a particularly strong supporter of Temple Street Children's Hospital, and in the past eight years has raised over €241,000 for the foundation.
In 2019, West Dublin received the honor of winning two prestigious awards for their Corporate Responsibility Program. The first was for CSR Program of the Year at the Pharma Industry Awards. The team also won the CSR Initiative Award at the IDA Ireland Awards for their continued commitment to the Temple Street Foundation.
The Waterford site kicked off its first West without Borders campaign in 2018, with €10,000 donated to Pieta House. The team chose BUMBLEance, the children's national ambulance service as their chosen charity for 2019, and their fundraising efforts raised €18,000 for the charity.
West without Borders is not affiliated with Doctors Without Borders, which is a registered service mark of Bureau International de Médecins San Frontières.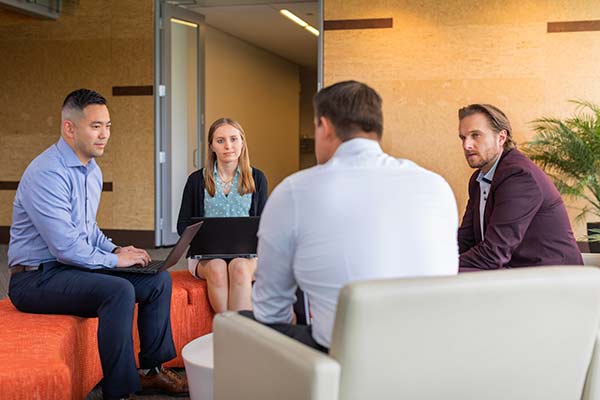 For more than 95 years, we have worked as a trusted partner to the world's top pharmaceutical and biotechnology companies. 
From the Blog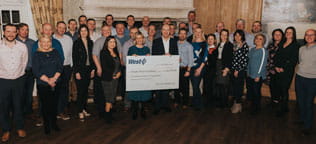 April 05, 2019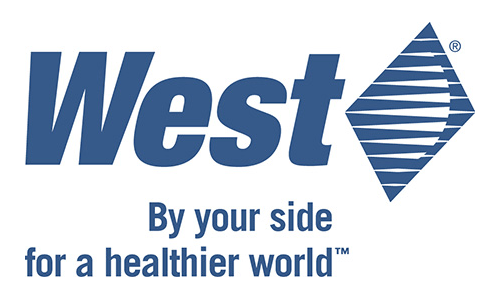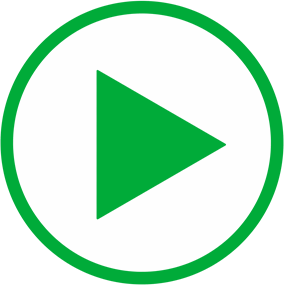 West's Leanne Power, Senior Specialist, Planner, Supply Chain from Waterford, Ireland, enjoys working with different systems and processes to help maximize their potential to support the overall business.