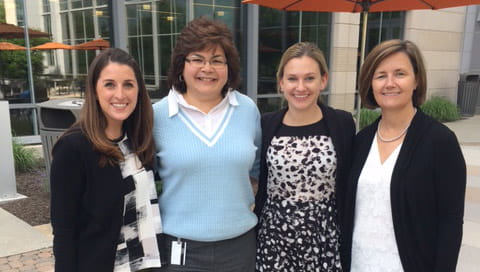 Fran is an outstanding leader and role model for all employees of West. Over her nearly 34-year career with the Company, she has demonstrated flexibility, adaptability, change management and strategy creation skills. She has held positions of increasing responsibility in a very broad range of functions—from technical roles in R&D, labs and Technical Support, to Quality/Regulatory and Marketing. Along the way, she has built and managed teams, always leading by example with a commitment to excellence, accountability and growth.
HBA Luminaries are professionals in the healthcare industry that demonstrate leadership, act as mentors to advance other women's careers, contribute significantly to their organization, exhibit dedication to the healthcare industry and are a true example of top talent.
Fran will be formally recognized at the HBA 28th Woman of the Year event that takes place in New York City today. West's engagement with the HBA is part of the broader West Women Investing and Networking (WIN) Group initiative; an employee resource group focused on mentoring, educating and developing women to foster their professional success.
West is thrilled to recognize her achievements and contributions as West's HBA Luminary in 2017!
Congratulations to Fran on this well-deserved recognition.