Items in my cart
Loading your cart..
---
CPhl and P-MEC India
Visit our booth to learn more about our ability to deliver consistent high-quality and technologically advanced containment and delivery solutions. West's AccelTRA® Component Program offers a market leading delivery time of six weeks and a single next generation formulation 4031 for 13 and 20mm stoppers. AccelTRA quality meets Global Compendia and is based on an industry leading extractables and leachables profile that is suitable for both steam and gamma sterilization and has the ability to withstand multiple punctures. Speed can be as quick as one week for trial and validation quantities with consistent lead times for commercial requirements. Our Integrated Solutions Program aims to simplify the journey™ to bring drugs to the market safely and effectively. At West, we share a commitment with our customers to improving health for patients worldwide.
For the complete event agenda, please click the agenda link in the box above.
From the Blog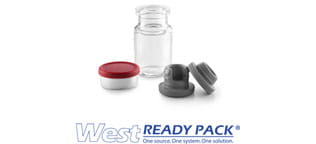 August 07, 2017

Jay Stephens, Ph.D.
Technical Account Manager, TCS
Manage Consent Preferences
Cookie Details
Strictly Functional Cookie
Analytics Cookie
Targeting Cookie