---
Vial2Bag® Admixture Systems
Universal, multi-access system
The Vial2Bag® needle-free system enables safe and convenient reconstitution and transfer of a drug between a syringe and an IV bag or bottle. The needle-free system connects to the IV set port and can be used with all standard manufacturers' bags.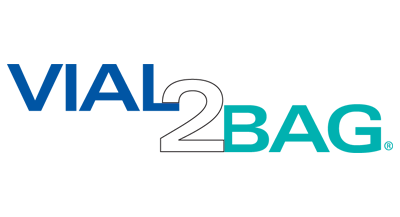 Overview
The Vial2Bag needle-free system:
Fits all standard IV systems
Helps ensure optimal drug utilization for point-of-use preparation
Provides safe, needle-free reconstitution and transfer between a vial or syringe and the IV bag
Includes a silicone rubber valve with a Luer-compatible connector for repeat syringe access
The Vial2Bag needle-free system is ideal for:
Hospital pharmacy drug preparation
Outpatient health care centers
Point-of-care drug addition to an IV bag
Interested in Vial2Bag® for hospital and point-of-care use? Click here for more information.
Product Attributes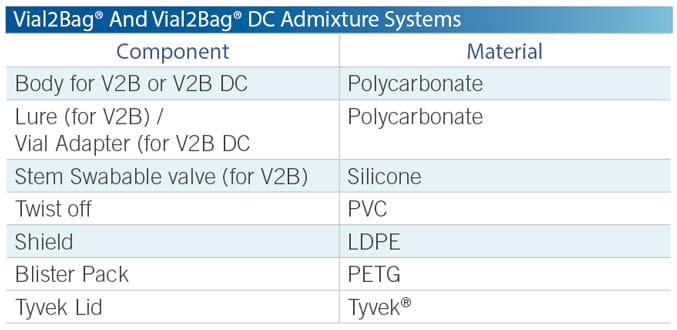 Vial2Bag® and Mixject® are registered trademarks of West Pharma. Services IL, Ltd., a subsidiary of West Pharmaceutical Services, Inc.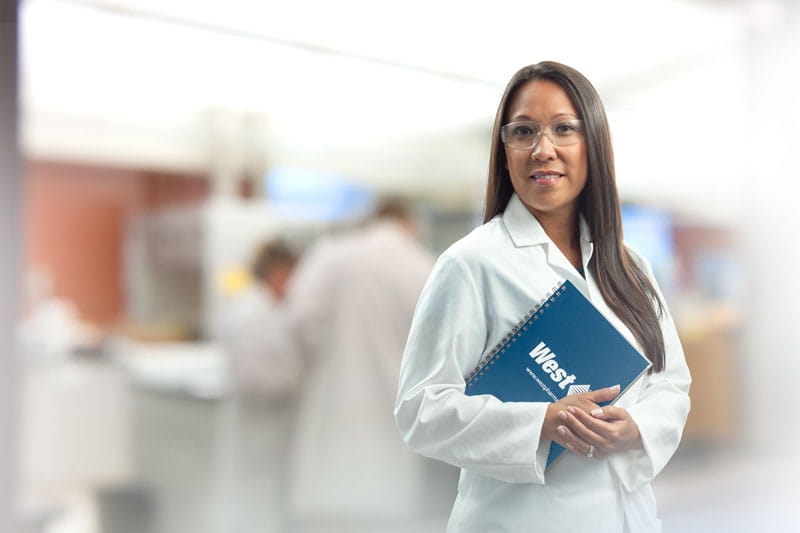 The West Knowledge Center provides scientific insight and more detailed technical information on key areas of expertise

Approximately
41 Billion
Components Manufactured Annually