---
Vial2Bag® DC Admixture System
Universal, integrated system
The Vial2Bag® DC needle-free system enables reconstitution and transfer of a drug between a vial and an IV bag. The Vial2Bag DC system helps ensure optimum drug utilization for immediate use and point-of-care preparation.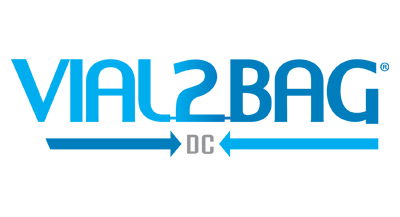 Overview
The Vial2Bag DC System is:
Available for both 13mm and 20mm diameter vials
Helps ensure optimal drug utilization for point-of-use preparation
Compatible with both liquid and powder medications
Color-coded for easy selection of appropriate size
Standard for all IV bags and systems
The Vial2Bag DC System is ideal for:
Immediate use and point-of-care drug addition to an IV bag
Outpatient healthcare centers
Interested in Vial2Bag® DC for hospital and point-of-care use? Click here for more information.
Product Attributes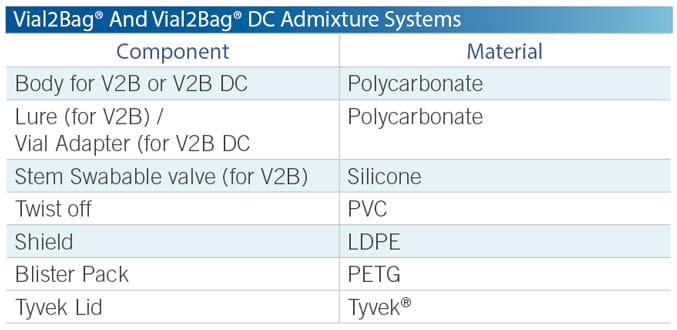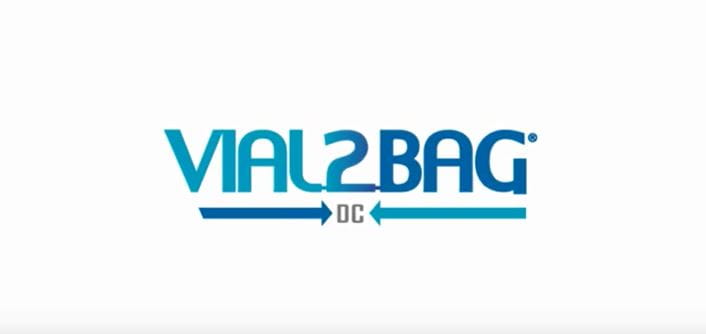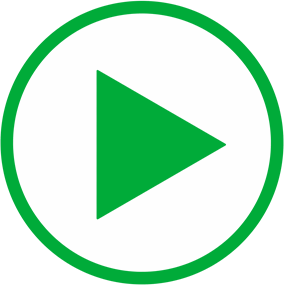 Vial2Bag® is a registered trademark of West Pharma. Services IL, Ltd., a subsidiary of West Pharmaceutical Services, Inc.
Simplify the JourneyTM with Integrated Solutions for any molecule, at every stage.

$1.6B in sales
to the Top Pharmaceutical & Injectable Companies