---
Envision® Stoppers
A risk mitigation solution
The West Envision automated verification system aims to enhance the quality of Westar stoppers, further reducing the risk of component-related issues in drug fill-finish operations. The Envision system uses automatic, program-controlled vision inspection technology to inspect all surfaces of elastomeric com­ponents for Westar®  RS and RU stoppers. Envision inspected products assist in reducing the total cost of goods by minimizing the risk of rejecting drug products, because of visible particulates and closure defects.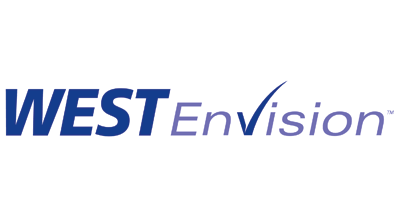 Overview
Envision features include:
No regulatory filing impact
A fully validated, ready-to-sterilize or ready-to-use product
Confidence for patient safety
Envision stoppers support:
Consistency and control of critical quality defects
Components free of visible defects and contamination, based on an existing defect library
Sustainable product quality and consistency
product attributes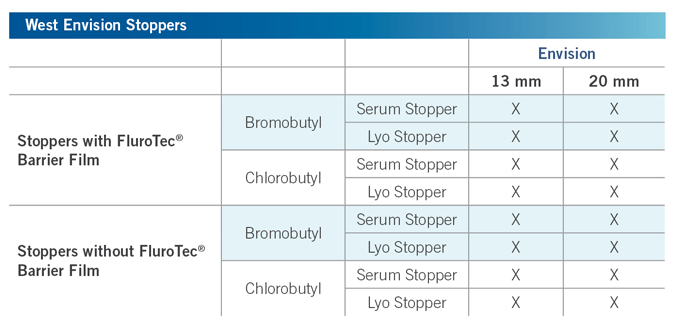 Custom solutions
Unique Designs to Meet Your Specific Applications
Every day, West is working by our partners' side to design and manufacture drug packaging and delivery systems that will bring their drugs from concept to patient efficiently, reliably and safely. West's concept design, development, engineering and project management teams can facilitate all steps necessary to take a product from concept to commercialization, including full validation and chemical and functional testing. Custom components can be provided in ready-to-use or ready-to-sterilize formats.
Click here for a real world example of a custom development project between West and a customer.
Envision®, Westar® and NovaPure® are registered trademarks of West Pharmaceutical Services, Inc., in the United States and other jurisdictions.
112 million
Components Manufactured Per Day