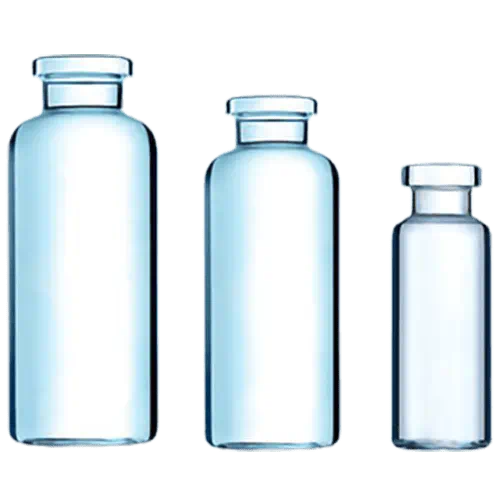 SCHOTT adaptiQ® Vials
Ready-to-Use Sterile Vials
SCHOTT adaptiQ® vials are high-quality, sterile and ready-to-use (RTU) for the pharmaceutical and, in particular, the biotech industries, and can reduce time-to-market and increase flexibility. The adaptiQ® RTU vials portfolio is part of SCHOTT iQ® – the global RTU standard. The vials are supplied in harmonized and industry standard packaging configuration. The design ensures no glass-to-glass contact throughout transport, storage, and the entire fill and finish process, reducing the risk of glass breakage while maintaining high quality. The adaptiQ® portfolio aims to enhance patient safety while lowering total cost of ownership.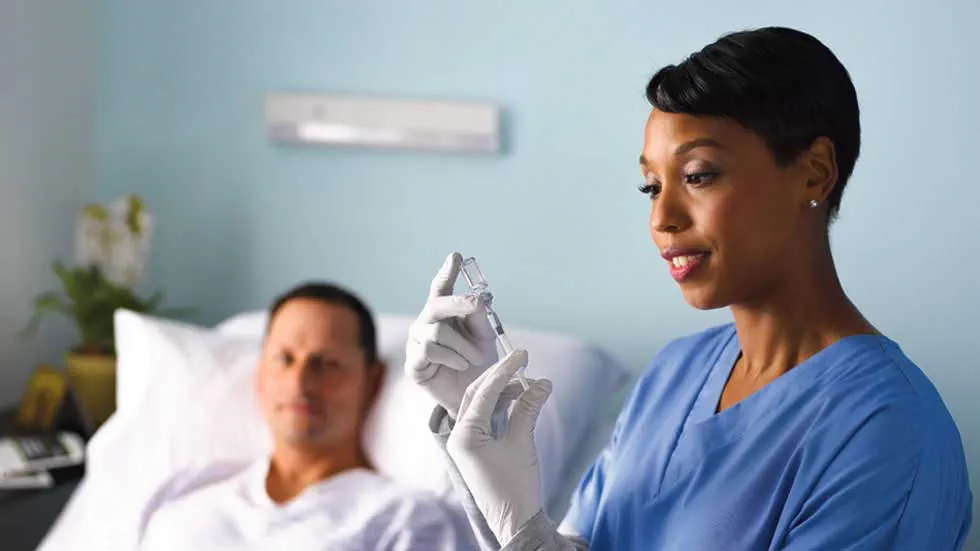 Sterile, Ready-To-Use
High-quality for patient safety
No glass-to-glass contact – mitigate risk of breakage, cosmetic defects, and particulate generation
Reduced time to market – increased flexibility
Lower total cost of ownership
Product Attributes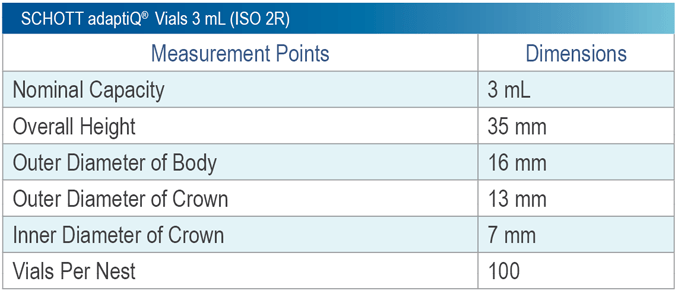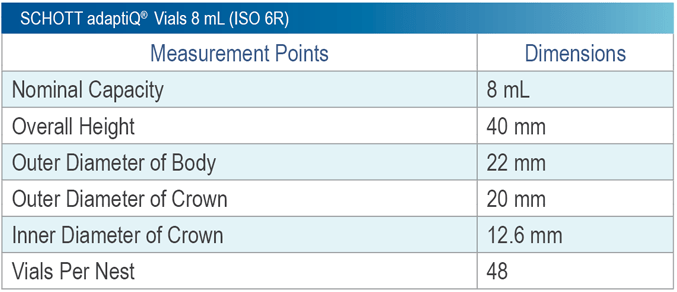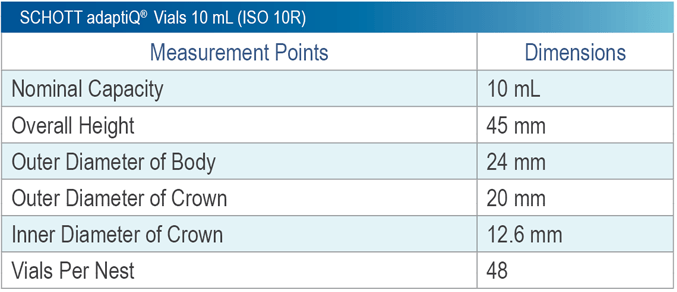 Related Products

adaptiQ® and SCHOTT iQ® are registered trademarks of SCHOTT AG.
NovaPure® and Flip-Off® are registered trademarks of West Pharmaceutical Services, Inc., in the United States and other jurisdictions.