James McCaw
Manager, Lab, CCI Technology
West's Integrated Solutions – Container Closure Integrity
West's Integrated Solutions program brings together all West's products/services and industry knowledge into customer-focused solutions that Simplify the Journey™. One aspect of Integrated Solutions is wide-ranging analytical services, which includes state-of-the-art container closure integrity (CCI) capabilities. Understanding CCI as it relates to industry expectations, manufacturing, and regulations can be a challenge.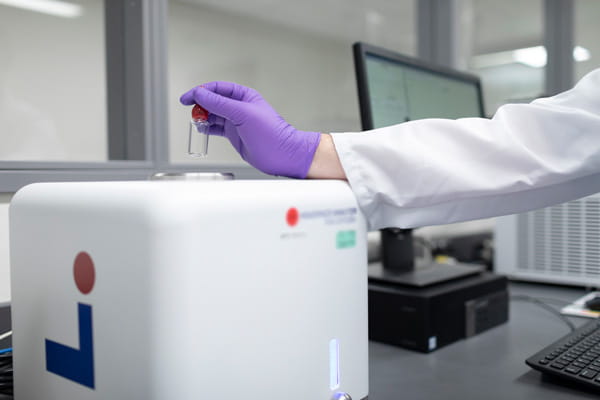 To meet this challenge, West experts work with customers to develop programs that are tailored to their packaging and delivery systems, at any phase of drug development. In the early phases, West offers theoretical stack up calculations, capping services, residual seal force testing, and helium leak testing capabilities that can be used to understand proper component fit. In the later phases, West offers testing and analysis utilizing numerous CCI technologies as outlined in USP <1207> Package Integrity Evaluation – Sterile Products. Since no one CCI technology works for all systems, West's CCI group utilizes several:
tracer gas leak detection (helium)
headspace analysis (oxygen, carbon dioxide, water, pressure)
high voltage leak detection
vacuum decay
dye ingress
And to maximize use of these technologies, West employs custom fixtures (patent pending). An example of West's capabilities was recently published: Long-Term Study of Container Closure Integrity of Rubber–Glass Vial Systems by Multiple Methods in the PDA Journal of Pharmaceutical Science and Technology, 74, 147-161 (2020). This type of support is a key aspect of West's commitment to the safe and efficient delivery of drug products.
For more information visit the Container Closure Testing page on our site and contact an Account Manager or Technical Customer Service (TCS) representative.
Simplify the Journey™ is a trademark of West Pharmaceutical Services, Inc., in the United States and other jurisdictions.