Mary Tan
Specialist, SA, Jurong
Challenges with Stoppers for Transfer Devices
Coring, fragmentation, and stopper push-in are some of the common issues associated with rubber stoppers used with transfer devices (e.g., vial adapters). This is because they are punctured with spikes, which are significantly larger in diameter than needles, and are made from plastic materials.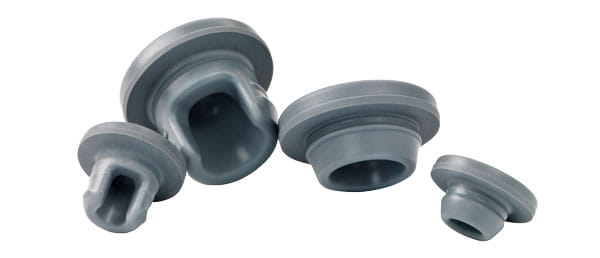 According to standards published by International Organization for Standardization (ISO) and China National Medical Products Administration (NMPA), the key functional properties of a stopper for a spike-type application are:
Fragmentation - tendency to form cores and fragments
Penetration - force required to pierce with a spike
Spike Retention - capability to retain a spike
Tests are performed with spikes with specific dimensions/properties, as described in the respective standards. However, these tests may not be indicative of vial transfer devices if they are infusion spikes. Thus far there is no standard for vial transfer devices. Further issues may result from differences in use, namely variations in use by healthcare workers and improper angle of spike insertion (which can result in need for excessive force and stopper push-in). USP Chapter <800> Hazardous Drugs—Handling in Healthcare Settings seeks to address some of these issues. In their recent article Five Challenges of Closed System Transfer Devices, PDA Letter (January 7, 2020), West experts C. Zhao, Ph.D. and A. Radwick, Ph.D. discuss the following five issues:
Lack of Standards, Guidances or Requirements for Functionalities
Closed System Design Magnifying Problems of Current Vial Transfer Devices
New Challenges in Vial Transfer Devices Applications
Performance Differences as the Result of Design Differences
No Measurement Method of Closed System Transfer Devices Efficacies Covering All Closed System Transfer Device Types
West continuously monitors industry issues and standards to understand their impact and works with customers to develop solutions. For more on how West can help, contact an Account Manager or Technical Customer Support (TCS) representative.