Amy Kim
Sr. Specialist, Scientific Communications, SA & TS
West Vial Adapter Compatibility with Cell Therapies
As cell therapies are making their way to the market, safe and efficient transfer/delivery presents a challenge. Needles and syringes are commonly used to retrieve cell therapies from vials, posing the risk of needle stick injury. To address this, West has evaluated the suitability of its needle-free polycarbonate vial adapters (VAs) for withdrawing contents from vials from both a compatibility and performance standpoint.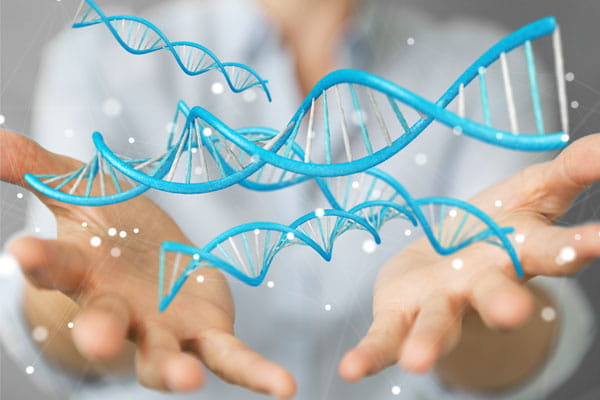 Dimethyl sulfoxide (DMSO) is a common ingredient in cryopreservation media. In the literature, DMSO has been noted to be incompatible with polycarbonate as bisphenol A (BPA) (an endocrine disrupter) is a possible extractable – a toxicological concern even in low concentrations. Understanding this, West undertook examining the interaction of cell media and different percentage DMSO solutions with VAs.
West used microscopy and gas chromatography–mass spectrometry (GC/MS) extractable techniques to analyze the effects of DMSO in concentrations typically used in cryopreservation media (≤ 15%). As expected, VAs showed dramatic visual effects via microscopy with as little as one minute of exposure to 100% DMSO, but no visual effects were observed in VAs exposed to 10% DMSO, 15% DMSO, or Cryostor® CS10 media out to 60 minutes. Furthermore, extractables studies suggest VA exposure to low percentage concentrations of DMSO (10% DMSO and simulated 15% DMSO) up to 60 minutes do not result in BPA as an extractable.
Vented (VVAs) and non-vented VAs were also tested for deliverable and residual volume performance in comparison to a 27 gauge needle. VVAs and VAs performed comparably for both low (1 cP) and high (15 cP) viscosity solutions. Furthermore, West compared the performance of the VVA versus a 27 gauge needle for the retrieval of suspension CD34+ cells (HSCs) and adherent human mesenchymal stem cells (hMSCs) from 2mL Daikyo Crystal Zenith® vials. West's VVAs were capable of volume and cell recovery comparable to that of a 27 gauge needle and syringe across four different operators and both cell types.
These results are described in a recent Technical Report, Evaluation of West's Vial Adapters for Cell Therapy Applications, Technical Report 2020/224. West's VAs are compatible with DMSO-containing cell therapy medias and perform as well as needles for withdrawal of cell solutions as tested. For more, visit the Knowledge Center or contact a Technical Customer Support (TCS) representative.
Rx Only
Vial Adapters™ are 510(k) cleared by the United States Food and Drug Administration and carry the CE mark (0344). Products are shown for INFORMATION purposes only and may not be approved for marketing in specific regions. Distribution and use are subject to applicable regulatory approvals and requirements for medical devices. Please contact your West Pharmaceutical Services, Inc. (West) representative for product availability.Important product information, safety and warnings are included at: https://www.westpharma.com/products/vial-adapter-systems/vial-adapters
Crystal Zenith® is a registered trademark of Daikyo Seiko, Ltd. Daikyo Crystal Zenith technology is licensed from Daikyo Seiko, Ltd.
Vial Adapter™ and Vented Vial Adapter™ are trademarks of West Pharma. Services IL, Ltd., a subsidiary of West Pharmaceutical Services, Inc.
Cryostor® is a registered trademark of BioLife Solutions, Inc.