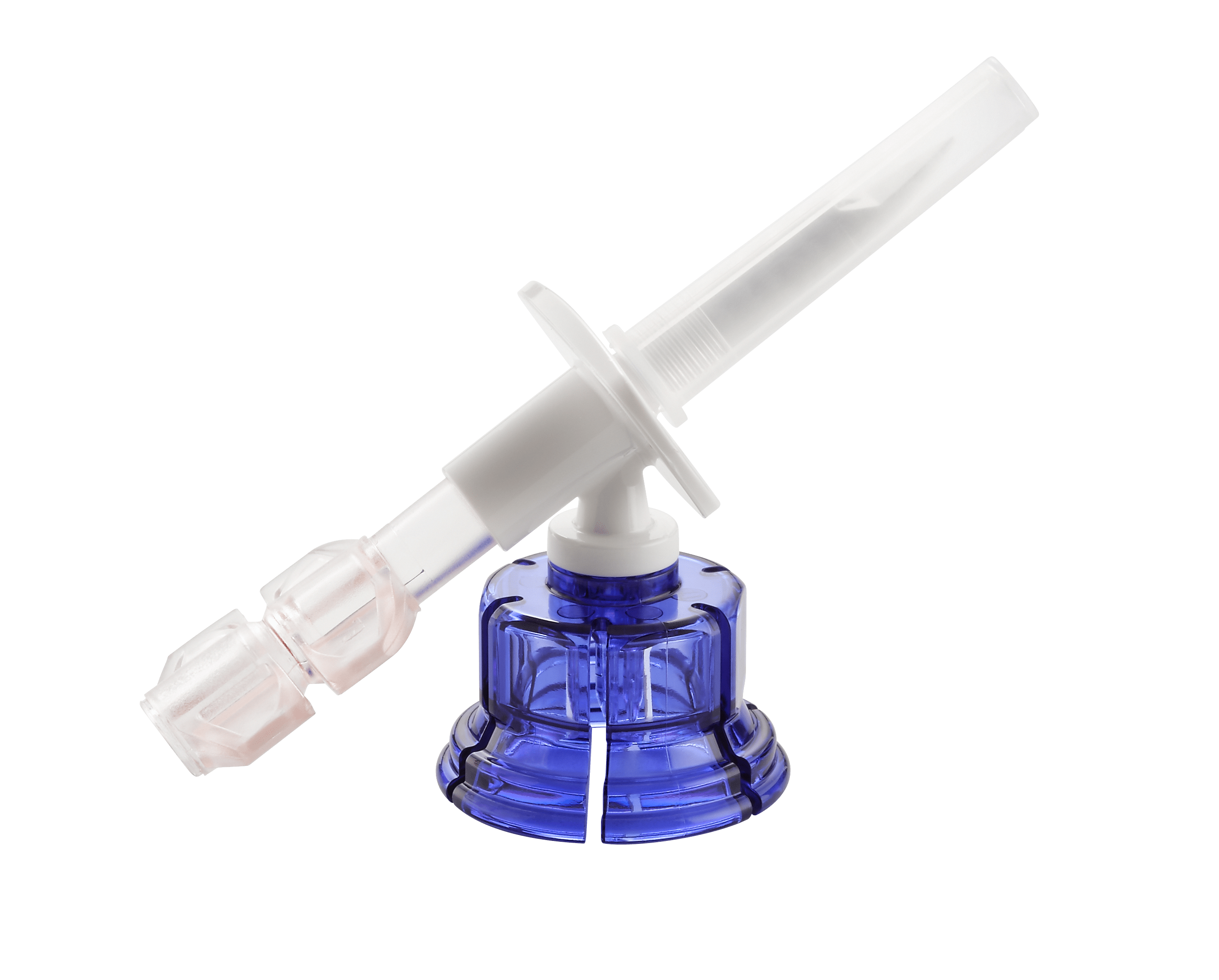 Vial2Bag Advanced™ 20mm Admixture Device
Universal, Needle-Free Admixture Device for Immediate Use IV Infusion
The Vial2Bag Advanced™ 20mm admixture device enables reconstitution and transfer of a drug between a vial and an IV bag prior to administration to the patient. The innovative needle-free and easy-to-use design is ideal for immediate use and can optimize pharmacy clean room time, while assisting in standardizing admixture procedures to maximize efficiency for point of care nursing.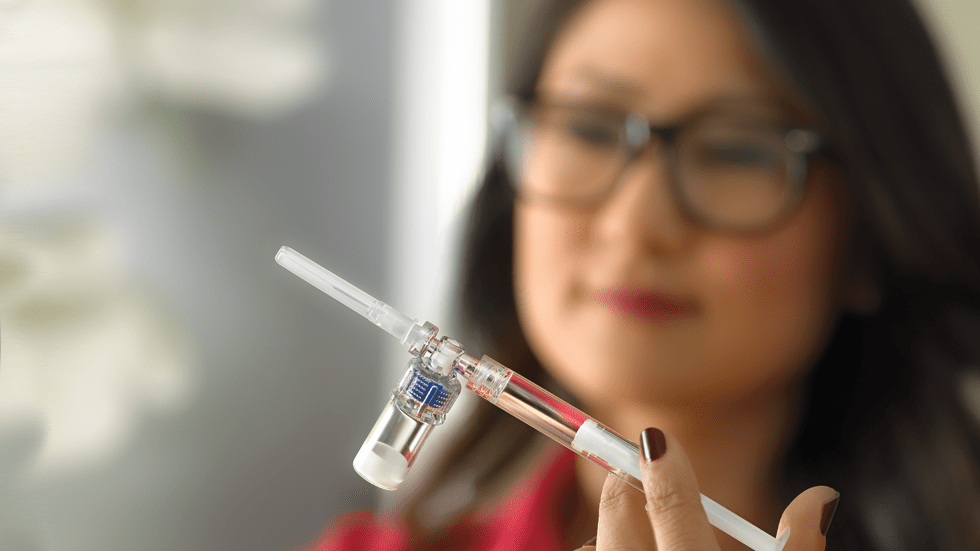 The Vial2Bag Advanced™ 20mm admixture device can be an effective solution when meeting the compounding provisions associated with USP <797>.
New Design
Dual channel design provides dedicated fluid pathways into and out of the IV bag
Enhanced vial spike design improves the connection between the vial and the Vial2Bag Advanced™ 20mm adapter and the IV transfer of medication
Needle-free device meets OSHA and NAPPSI sharps prevention guidance
Optimized Patient Care
Provides a simple solution for just-in-time IV medication preparation, improving timeliness at point of care
Easy to implement immediate use solution
Effective Waste Reduction
Reduces medication and IV fluid waste
Universal compatibility with all manufacturers' 50, 100 and 250mL IV bags
Suitable for use with liquid and powder medications in standard 20mm closure vials
Can reduce the need for expensive pre-made IV drugs

West and the diamond logo is a registered trademark of West Pharmaceutical Services, Inc., in the United States and other jurisdictions.
Vial2Bag Advanced™ and logo and Blue Vial Adapter are trademarks and registered trademarks of West Pharma. Services IL, Ltd., a subsidiary of West Pharmaceutical Services, Inc.