Regulatory scrutiny of extractable and leachable (E&L) submissions have increased substantially over the years and particularly over the last 5 years. The Food and Drug Administration (FDA), United States Pharmacopeia (USP), and organizations such as the Product Quality Research Institute (PQRI) have published guidance documents and best practices concerning extractable and leachable studies for the pharmaceutical industry. This webinar will discuss these guidance's and provide insight on how to perform studies and provide the FDA submissions that will meet their expectations.
Key Learning Objectives:
Understand regulatory guidances that impact drug product submissions
Best practices for a robust extractables and leachables program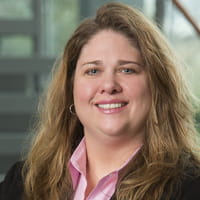 Jennifer Riter
Sr. Director, Business & Technology, Operations
Jennifer L. Riter is Senior Director, Business and Technical Operations for the Services and Solutions organization at West Pharmaceutical Services, Inc., Exton, PA. She joined West in August 1996 as an Associate Chemist in the Quality Control group. Jennifer has held many roles within the West organization and has experience and expertise in several areas from Technical Customer Support, Business Development, Sales and Marketing and Quality. Her most recent role is Senior Director, Business and Technical Operations, Services and Solutions. Jennifer is responsible for the Analytical Services organization which has four primary areas of focus and thought leadership in Extractables & Leachables, Container Closure Integrity, Packaging and Device/Combination Product Performance and Particle Analysis. She is also responsible for the Business Operation group in the Services and Solutions organization. Her experience blends knowledge of West's components, containment and delivery systems with hands-on experience of providing technical support and analytical solutions for packaging, delivery systems and combination products to West's multi-national customers. Ms. Riter has also spoken at several symposiums on analytical testing of parenteral packaging components, devices and combination products as well as on extractables and leachables analysis. Ms. Riter is a member of the Board of Directors for the Lock Haven University Foundation, American Association of Pharmaceutical Scientists, Parenteral Drug Association, and Healthcare Businesswoman Association. She earned a Bachelor of Science Degree in Biology/Chemistry from Lock Haven University, Lock Haven, PA and an MBA in Pharmaceutical Business at the University of the Sciences in Philadelphia, Philadelphia, PA.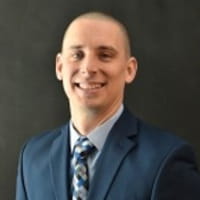 Matthew Woods
Manager, Extractables and Leachables
Matt Woods started with West in 2019 as the extractables supervisor after serving as both an analyst and a supervisor for a CRO for 13 years. Currently, Mr. Woods' role is manager of the extractables and leachables group where he leads West's team of 20 dedicated extractables and leachables scientists. Mr. Woods' focus is partnering with internal and external customers to design and execute extractables and leachables studies to satisfy both the customer's needs as well as regulatory expectations. Mr. Woods has extensive experience designing studies for a wide range of drug products and packaging systems including combination products and medical devices. Mr. Woods has a bachelor's degree in biochemistry and molecular biology from Lebanon Valley College.