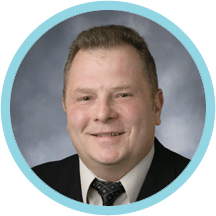 Tibor Hlobik
Global Marketing Director
Tibor Hlobik to Present at Upcoming Pharmapack Symposium
West is proud to participate in Pharmapack's upcoming symposium focused on Primary Packaging and Drug Delivery Trends for Injectables. The meeting, that will include presentations from leading suppliers and partners to the pharmaceutical industry, will be held on April 23 in New York at the W- Times Square.
During the session, the group will discuss new trends and developments in the field of injectable drugs and the primary packaging and delivery systems for these drugs. West's Tibor Hlobik, Global Director, Marketing for PFS Technologies, will address developing a comprehensive prefilled drug delivery strategy that includes components intended to minimize risks.
As commercializing products has become more challenging, component design and material selection during development must take into account the drug stability during storage, robustness of the container closure system and intended user requirements to ensure safety and effectiveness of the medicine. In his talk, Tibor will review component selection strategies being applied by leading companies for multiple drug delivery formats to provide the highest standards in quality and support the needs of combination products.
West is participating is this symposium workshop series in Europe and Asia in addition to the April event in the United States. In addition to presenting, West is a sponsor and will exhibit during the meetings.
To learn more about West's syringe components, visit our webpage.