Herman Bozenhardt
President at Bozenhardt Consulting Services LLC
West Talks to an Expert on Aging Facilities
Many West customers have encountered the challenge of manufacturing sensitive injectables at older sites. Herman Bozenhardt consults and lectures on aging facilities and is the President at Bozenhardt Consulting Services LLC. We caught up with him to find out more.
West: You have extensive experience of different pharmaceutical production sites. So how would you define an aging facility?
HB: Simply put, it's a biotech or aseptic fill site that isn't performing. Regulatory compliance actions often highlight the problem. You'd expect to find at least one and usually a combination of issues such as media fill failures, chronic and increasing bioburden and cross-contamination. Aging facilities are often unable to adapt well to supporting multiple products.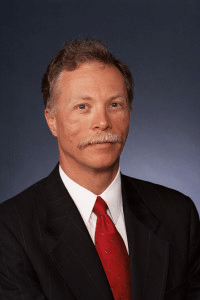 West: What physical or design features might you see in an aging fill-finish operation?
HB: I've observed fillers or cappers surrounded by plastic curtains and epoxy-coated gyp board for walls and ceilings. Problematic airflow, such as HVAC supply and return in the ceiling, is another common issue. People moving carts of partially-stoppered vials into the lyo chamber and gowning and de-gowning in the same room are also features that might be encountered.
West: Can you tell us why these features are problematic?
HB: Plastic curtains are vestiges from the 1970s and don't conform to Annex 1. They can't be cleaned, they generate particles, and they prevent proper control of the air space. Gyp board deteriorates and generates particles; it also absorbs moisture and harbors mold. If the HVAC return and supply are in the ceiling, there won't be a clean laminar air blanket to cover the area. People are a major source of bioburden, which is why partially-stoppered vials need to move in a Grade A environment. Gowning and de-gowning in the same area should be avoided because there's cross-contamination from outgoing to incoming operators.
West: What practical steps can injectables producers take to get around those problems?
HB: Install a RABS or isolator to replace plastic curtains. Incrementally tear out and replace epoxy-coated gyp board with polymer wall systems. De-classify the facility and move production out, or re-build HVAC systems using external or wall-mounted return ducts. Put in automated Grade A cart transfer systems to avoid people moving around carts of partially-stoppered vials. Separate gowning areas architecturally by using a corridor or similar as a dirty or de-gowning zone. It's all about controlling bioburden and cross-contamination.
West: How can outsourcing component preparation—in our customers' case, the washing and sterilization of stopper and seal products—help injectables manufacturers?
HB: Outsourcing can make good sense for small operations, startups, compromised and aging facilities and others. It's a matter of scale and application. A facility plagued with mold or microbial contamination, for example, needs to get the water out of the facility. What better way than to buy pre-sterilized stoppers, vials, or other parts in a container? Many new biotech and aseptic fill facilities went to outsourced components as a way to reduce capital and facility footprint. Not having a stopper washer, carts, racks and the water systems can reduce capital, square footage and maintenance costs. Outsourcing has become a key success point for many companies, and it's a trend that's set to continue.
Eliminating equipment and automating complex processes can help you reduce total cost of ownership and overcome the challenges associated with an aging facility. Westar® stoppers and bioburden-controlled Flip Off® Plus seals are available as ready to use products, saving you the extra steps and aseptic processing risks associated with preparing your closure components for use.
Westar® is a registered trademark of West Pharmaceutical Services, Inc., in the United States and other jurisdictions.
Flip-Off® is a registered trademark of West Pharmaceutical Services, Inc., in the United States and other jurisdictions.