West's Global Communications Team
West Employees Race to Support Children
From August 5-6, 12 employees from West's Grand Rapids facility participated in a 200 mile, overnight relay race. The Fred 200 Mile Relay spans the Fred Meijer White Pine Trail through Comstock Park and Cadillac, MI. This was the third year that our Grand Rapids, Michigan facility coordinated a team for the Relay.
The Fred 200 Mile Relay includes 36 "spurs" or legs, ranging from 2 to 9.5 miles per leg. The West team included runners, van drivers, bike support and a catering service.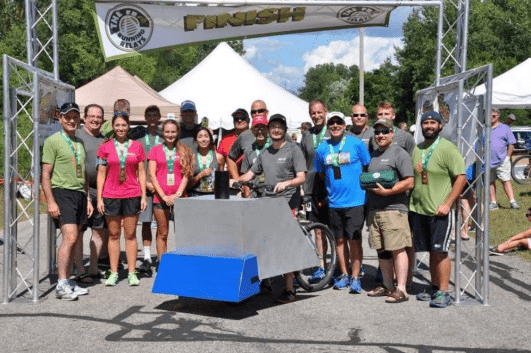 Over the past three years, the team has raised over $18,000 for the Company's employee-led fundraising campaign—West without Borders. This year the team's fundraising efforts benefited the Children's Healing Center in Grand Rapids, MI. The Children's Healing Center is the first of its kind in the nation, and provides a safe, fun and healing environment, where kids living with weak immune systems and their families can connect with each other.
Congratulations team!