Jay Stephens, Ph.D.
Technical Account Manager, TCS
Pharmaceutical Packaging Trends in 2017: Part 2 - An Evolution in Life-Cycle Management
To continue to learn and innovate is truly a daunting task. The journey to success has many ups and downs, but the end of that journey is not necessarily about knowing what worked or did not, but what to do with those learnings. In West's journey to becoming a world leader in integrated containment and delivery (i.e., our learning experience), we continue to focus on market needs and listen to the voice of the customer.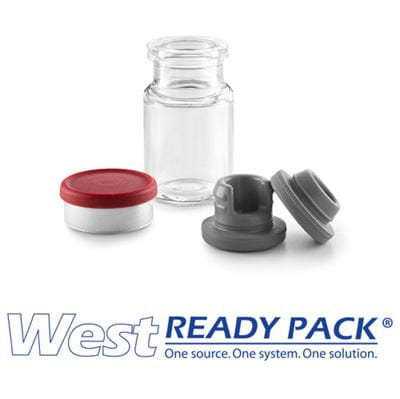 There are few better places to meet customers and learn about the state of an industry than a trade show or conference. From these discussions, West is responding rapidly to customers' needs for more patient-centric approaches to packaging/delivery. This is driven by rapid growth in biologic drug products. To see how West is addressing this, refer to Part 1 of this blog series Pharmaceutical Packaging Trends in 2017. Below are more learnings – first-hand accounts of some changes and trends that are shaping the pharmaceutical landscape.
Maybe Smaller is Better
"Go big or go home." It has long been tradition in the pharmaceutical industry to employ larger production lines to attain the best productivity. That is changing. In the more modern and complex world of drug production, the industry is taking a different approach. The industry is requiring filling lines that are smaller, more modular and flexible – that can be delivered with shorter lead times. The primary drivers for this move away from the big factory model has been the growth of personalized medicines, and the need for smaller batches while going from drug discovery to drug product. A primary example is the manufacturing of vaccines, where this small-scale approach has been shown to be more cost-effective.
In short, a shift to smaller batch sizes and less dependency on the big factory model is happening quickly. Having the flexibility and convenience, to fill product in either an injectable vial or a pre-fillable syringe, is also of great value to a growing market of personalized medicines. West is responding by offering packaging products in smaller formats - suitable especially for the flexible-filling environment of emerging biologic drug products, namely the West ReadyPack® system (vial/stopper/seal package – 13 mm and 20 mm sizes) and the PLASCAP™ integrated plastic cap seal for an elastomeric closure, in a nest/tub format. Providing packaging components in smaller quantities allows for a cost savings for the consumer, and clearly is a solution that meets a critical industry need.

To learn more about West's packaging options visit our website or contact a Technical Customer Service Representative.
WEST Ready Pack® is a registered trademark of West Pharmaceutical Services, Inc., in the United States and other jurisdictions.