Christa Jansen-Otten, Director, Product Management
Petra Huhn, Manager, TCS Europe
NovaPure® Plungers for Biologic Applications
Modern biopharmaceutical drug molecules are often complex protein structures that need to maintain the molecular structure in order to convey full potency. With biologics, any alteration of the 3-D structure could lead to loss of activity or even to immunogenic reactions in the patient. Proteins can be disrupted by interactions with the container closure or with leachables. West FluroTec® lamination was chosen for NovaPure® plungers to reduce the interaction between the drug product and elastomer material. This includes less adsorption to the plunger surface as well as reduction of the leachables profile of the plunger, helping to maintain the stability of complex molecules.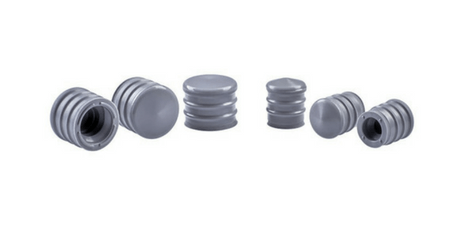 Administering biologic drug products with a pre-filled syringe or an auto-injector can be challenging, because of performance variations within these systems. With the development of NovaPure plungers, West addresses the industry need for a low risk and optimal performing plunger for this type of application.
West has developed and commercialized the new NovaPure portfolio that includes FluroTec barrier film and applies Quality by Designs (QbD) principles. The portfolio includes two plunger sizes: The 1 mL long and the 1-3 mL NovaPure plunger.
The new design ensures low and consistent break-loose and glide forces, which are required when using an auto-injector. Tight control of critical dimensions guarantees low part-to-part variability and allows reliable performance and container closure integrity.
Excellent performance of NovaPure plungers was demonstrated in multiple studies conducted by major biopharmaceutical companies using glass syringes from some of the largest syringe vendors. These studies continue to confirm the plungers' superior performance as intended by developing the new design with QbD principles that often makes them the first choice for new devices.
In addition to the success in the area of biologics, market feedback has also shown the utility of NovaPure plungers for special cosmetic applications. Dermal fillers and hyaluronic acid are intradermal injections carried out by medical experts and require a precise stop-and-go injection. The improved design of the 1 mL NovaPure plunger has proven to support this procedure and an accurate dose delivery to every injection point.
Since West launched the 1 mL long NovaPure plunger three years ago, this high value product—and now portfolio of products—continues to demonstrate its ability to meet the exacting requirements of the biopharmaceutical industry. Visit our NovaPure product page to learn more.