Mike Schaefers
VP, Global Product Management and Marketing Operations
West to Highlight Rigid Needle Shields for Prefilled Syringes at PDA Europe Annual Meeting
This week, West is delighted to be at the Parenteral Drug Association (PDA) Europe Annual Meeting in Berlin, Germany. During the show, we will provide more information on our Rigid Needle Shield (RNS). Designed to provide added safety for prefilled syringes with a staked needle, the West RNS helps assure the integrity of injectable drug products. The West RNS will be showcased along with West's comprehensive product portfolio and technical insights.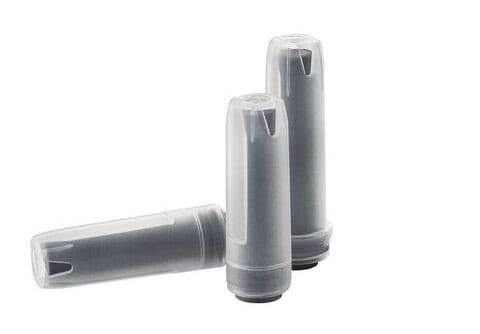 Pharmaceutical companies continue to look for drug packaging and delivery solutions that offer safety, efficiency, and an improved experience for patients and care providers alike. As a trusted partner to the world's top pharmaceutical and biotechnology companies, West understands the important role that component and delivery system technologies play in helping to improve patient outcomes. We're proud to provide the West RNS as an offering that helps support the safe, effective delivery of injectable medicines to patients around the world.
The West RNS helps preserve and protect the integrity of injectable drug products and provides added safety for ISO prefilled syringes with a staked needle. Manufactured from best-in-class elastomers especially designed for prefilled applications, the West RNS combines the sealing properties of soft rubber shields with the rigidity of a medical grade polypropylene cover. It safeguards against needle tip damage and deformation when removing a rigid needle shield from a prefilled syringe, and offers a comfortable design for healthcare providers and patients to help ensure proper de-shielding. Additionally, the West RNS is designed for easy distribution and orientation on syringe assembly lines from different vendors, offering flexibility for pharmaceutical manufacturers.
West also participated in the pre-conference workshop, "Business Opportunities In Iran." Christa Jansen-Otten, Director, Global Product Management, Prefilled Systems & Delivery, West, led a session on trends in prefilled syringe technologies as part of this workshop designed for companies to share information to develop successful collaborations in Iran.
If you plan to attend the PDA Europe Annual Meeting, please visit us at Booth #24.