Erica Tullo
Manager, E&L Technology, Lab
West Announces New Analytical Services Capabilities
West Analytical Services, LLC continues to invest in the expertise and technology needed to support and partner with customers. This is essential to enable customers to pair new and more complex drug products with the right containment systems, delivery systems and combination products – and navigate the challenging, and ever-changing, regulatory environments. Expansion of the capabilities is focused in four critical areas: (1) extractables and leachables (E&L); (2) container closure integrity (CCI); (3) particle analysis; and (4) testing for packaging, devices and combination products.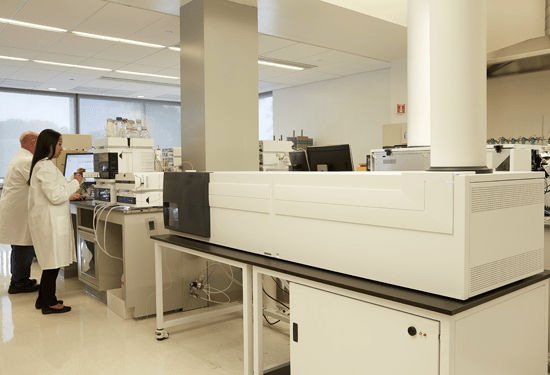 In E&L, a new ion mobility quadrupole time of flight mass spectrometer (Q-ToF) has been installed; this enables more precise analyses and identification of unknowns by combining chromatography, ion mobility and mass spectrometry. To address the growing demand for deterministic CCI analysis, a new frequency modulated spectroscopy (oxygen) analyzer has been acquired – enabling non-destructive analysis versus both time and temperature. For particle testing, USP <787>, <788>, <789> and <790> testing is now supported to give customers an understanding of particle levels in finished product. For testing, the capability to conform to critical ISO methods (e.g., 11040-8 Prefilled syringes - Part 8: Requirements and test methods for finished prefilled syringes and 11608-1 Needle-based injection systems for medical use - Requirements and test methods - Part 3: Finished containers) has been established – critical to assist customers to properly evaluate performance of container/delivery/combination products.

West's commitment to customers is clear. We have established expert-level skill in critical areas and industry regulations, as well as state-of-the art testing capabilities to ensure that West is uniquely positioned to partner with customers across the globe to design, execute and interpret studies needed to help drug products and associated packaging and delivery systems move efficiently and safely to patients. For more information visit the Analytical Services pages or contact our Technical Customer Services team.