Eric Haman
Director, Corporate Communications
Annette Favorite Recognized as a 2018 Women of Distinction Winner
We are excited to share that Annette Favorite, Senior Vice President and Chief Human Resources Officer at West, has been recognized as a 2018 Women of Distinction Winner by the Philadelphia Business Journal. She was recognized at the Women of Distinction Awards Dinner, held at the Sheraton Philadelphia Society Hill Hotel in Philadelphia, Pennsylvania, on November 15, 2018.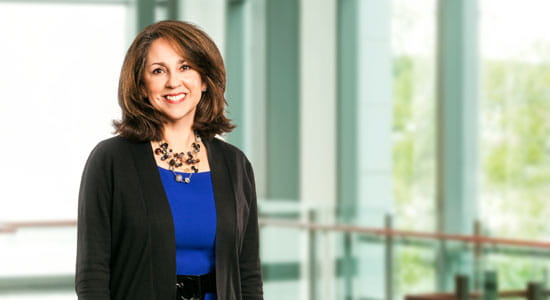 The Philadelphia Business Journal's Women of Distinction Award recognizes influential business women in the broader Philadelphia region who have had a significant impact in their place of business, have made a difference in their communities, are leaving a mark on Philadelphia business, and who are committed to advancing women in the workplace. This year, they received a record 300 nominations, and a panel of judges selected 35 women for the 2018 Women of Distinction class.
"I feel lucky to be able to come to work each day at West, knowing I can make a difference by building teams and fostering a culture that enables our people to bring our products to patients across the globe to impact the delivery of healthcare in such a meaningful way," said Annette. "It is humbling to be named a 'Woman of Distinction' for this work, and I am honored to be one among this group of talented women."
As Senior Vice President & Chief Human Resources (HR) Officer, Annette is charged with leading organizational strategy and elevating team performance through innovative HR programs at West. In addition to leading this team, Annette serves as the President of the Herman O. West Foundation, which supports West employees through scholarship, matching gift and employee relief programs. Prior to joining West, Ms. Favorite spent more than 25 years at IBM, where she served as Vice President, Global Talent Management, in addition to numerous executive roles driving HR policy across IBM's multiple business units and geographies. Annette was born in San Juan, Puerto Rico and is fluent in Spanish. She holds an MS in Human Resources from the University of South Carolina and a BA in Psychology from the University of Georgia. Annette serves on West Chester University's Presidential Board of Advisors.
Click here to learn more about the Women of Distinction Honorees on Philadelphia Business Journal's website.