Matthew Gehrmann
Sr. Scientist, Scientific Communications, SA & TS
Evaluating the Risk of Stopper Push-in by Spikes During Chemotherapy
Most cancer drugs are hazardous. OSHA, NIOSH and USP regulations, enacted to protect healthcare workers from exposure, stipulate the need for safe delivery. Needle-free devices, such as spikes, can help to meet this need. However, traditional spikes used in infusion systems have posed a concern with small drug vials — stopper push-in by spike incidents can occur.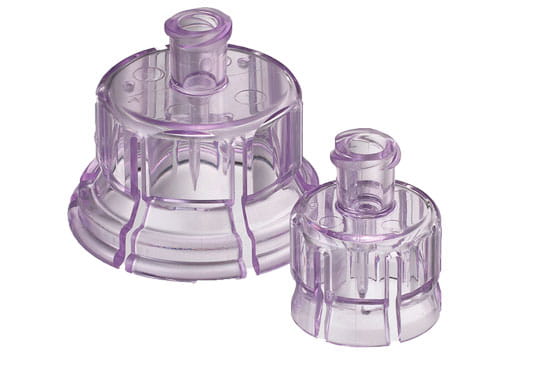 Dr. Xia Zhao, Director of Scientific Insights Lab in Scientific Affairs & Technical Services at West, addressed this issue at the recent PDA Parenteral Packaging Conference in Rome in a presentation entitled: A Case Study to Address a Gap in the Device-to-Vial Interface: Stopper Push-in by Chemo Spikes - An Overlooked Oncology Safety Risk. West's Scientific Insights Lab is the first to perform an investigation to address the risk of stopper push-in at the device-to-vial interface and to understand the contributing factors. The push-in force threshold was found to vary with spike diameter, stopper material and design. Spike puncture force was determined to be impacted by spike design, surface lubricity, stopper material and design. To prevent a stopper from being pushed into a vial, it is important to consider both the stopper push-in force threshold and spike puncture force.
A three-step quantitative risk assessment was developed to determine stopper and spike compatibility – both of which can be optimized to mitigate risk. Human factors at the user-to-device interface also impact drug transfer. Emphasized was the need for risk mitigation among stopper manufacturers, spike manufacturers, pharmaceutical manufacturers, device manufacturers and hospitals.
Contact your Account Manager or Technical Customer Support (TCS) representative for more.