Deirdre Swinden
Director, Marketing Communications
Introducing Integrated Solutions
West is pleased to announce the launch of its Integrated Solutions program – a comprehensive approach that combines West's high-quality packaging and delivery products with our expert analytical testing, fill-finish services, device assembly and manufacturing, and regulatory support.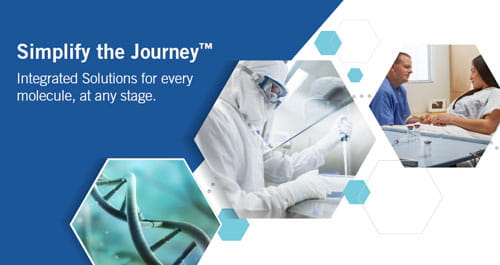 We believe Integrating products and services into one package helps customers:
Reduce development and supply risk
Accelerate the path to market
Minimize total cost of ownership
As regulatory scrutiny increases, customers have experienced a significant need for high-quality products while attempting to maintain cost efficiencies. West is helping customers Simplify the Journey™ to market by addressing those challenges in a single-source solution across the lifecycle.
"This is a cohesive approach that will help to ensure the quality and reliability of our customers' drug products," noted DeGrazio. "Integration of products and services means reducing the number of outside resources needed to move to market, while optimizing quality and saving time and money"
Read the press release here.
For more information, contact us today.