Candice Sun
Specialist, Scientific Affairs, CN
Advantages of Fluoropolymer-Laminated Components
Fluoropolymer-laminated elastomer stoppers and plungers provide enhanced performance for container and delivery systems for parenteral drug products – especially sensitive biologic drug products. Among the many fluoropolymers available, West uses ETFE [poly(ethylenetetrafluoroethylene)] for its FluroTec®–laminated products. Selection of ETFE was based upon ease of moldability and the following factors.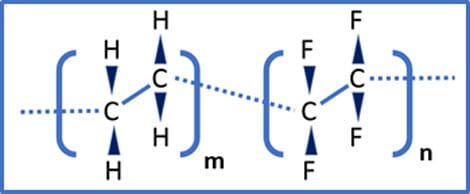 There are many benefits of FluroTec®–laminated components. They have high lubricity; by preventing sticking they make processing easier. Further, this lubricity reduces the need for silicone coatings; silicone coatings are known to promote particle formation is protein-based drug products. Because of their chemical inertness, interaction with drug product is minimized. There is reduced risk of particle formation or other unwanted change in drug product resulting from interaction with bare elastomer. Another benefit is restricting movement of leachables from elastomer components into drug products. Leachables likewise can cause particle formation or unwanted changes in drug product. This last point is the focus of a new Technical Report published by West: FluoroTec® Products Protecting Drug Product Quality and Safety, which is available in the West Knowledge Center. This Report shows experimental work demonstrating the value of Flurotec® laminates in restricting leachables.
West's commitment to patient safety involves developing and supplying components that can meet the requirements of even the most sensitive drug products. For more on how West can help in selection, contact a Technical Customer Service (TCS) representative or Account Manager.