Will Vanjonack
Sr. Director, Marketing Operations
Why West is By Our Customers' Side: The Benefits of a Global Footprint
West has been on a multi-year journey to evolve its manufacturing strategy based on customer needs. With an advanced global network of manufacturing sites, we work each day to improve our service to customers and help them to mitigate the risks of drug development and delivery.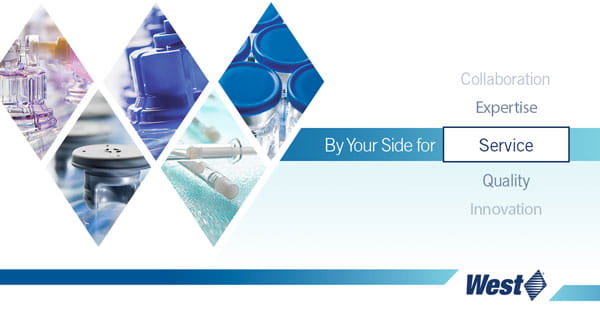 Multiple sites of supply enable improved service levels and availability of surge capacity to support demand. Customer surge demand could come in the form of a recently approved drug launch, a new market for an existing drug, or an existing drug paired with a new product from West. Multiple West sites also enable customers to outsource more of their manufacturing processes to West. These processes could include pharmaceutical washing and steam sterilization allowing our customers to focus their expertise on the manufacturing of drug products.As an example, West's state-of-the-art facility in Waterford, Ireland is the first West site in Europe to offer steam sterilization capability.
West is also working towards a global harmonization strategy for our pharmaceutical wash to our already harmonized steam sterilization processes. This enables a harmonized regulatory strategy around our ready-to-sterilize and ready-to-use components. West's Kinston, NC facility will become the third global site to have steam sterilization capability in 2020. In addition to Kinston and Waterford currently offering Westar® Select RS components, successful harmonization will allow both sites to also offer Westar Select RU components, our next generation quality offering.
Our goal, through process harmonization and simplifying regulatory strategy, provides additional supply chain flexibility, capacity, and reliability across our global footprint. West can mitigate supply risks for our customers and improve our service to them at the same time. We can work by the side of our customers to ensure consistent, safe, and effective delivery of medicines to patients.
Westar® is a registered trademark of West Pharmaceutical Services, Inc., in the United States and other jurisdictions.