West Communications Team
West Corporate Responsibility Report: Compliance and Ethics
Responsible business practices are essential to fulfilling West's mission of helping people live healthier lives. Our corporate values are at the foundation of our culture, and we hold ourselves accountable to the highest standards of quality, integrity and respect – for our team members, customers and the patients we serve.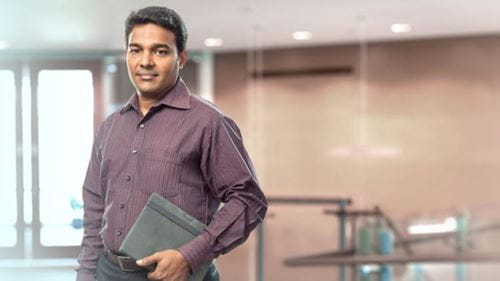 Code of Conduct
Every West team member is responsible for ensuring that our reputation remains strong, and for fostering a culture in which compliance with the West Code of Business Conduct (the "Code") and adherence to our core values drives our everyday business activities. The Code, available on WestPharma.com, underpins our approach to operating with the highest integrity at all times.
The Code also provides several avenues for team members to report their concerns without fear of retaliation. It encourages them to speak first to their managers, seek help from Human Resources or our Compliance and Ethics Office, or email at Integrity@westpharma.com. West also provides the Integrity Helpline, available toll free 24/7, or online from anywhere in the world in multiple languages.
In an effort to continuously improve, West conducted Compliance Program and Integrity Helpline benchmarking exercises in 2018, the results of which provided valuable insight and helped shape the compliance program goals for coming years.West has also issued a Business Partner Code of Conduct, which sets forth West's expectations of our business partners on topics such as labor and human rights, management systems, ethical business practices, responsible sourcing and other important topics.
Data Privacy and Protection
West has always respected the privacy rights of those whose information it has a duty to protect, and has programs and processes in place to ensure we adhere to all applicable data privacy regulations globally, including the European Union's General Data Protection Regulation.
West follows industry standard best practices as defined by the National Institute of Standards and Technology Cybersecurity Framework that continuously assess and enhance our security posture.
We use a number of technologies, processes and practices across our information systems infrastructure, such as digital certificate-based device authentication, Security Event and Information Management, Multi- Factor Authentication, Intrusion Detection and Prevention Systems, and Privacy and Access Controls, as best practices to manage cybersecurity-related risks.
Compliance Oversight
Our business practices are also governed by internal compliance control systems overseen by the Audit Committee of our Board of Directors and the Executive Compliance Oversight Committee (ECOC), which is comprised of members of West's Leadership Team and chaired by the Company's Chief Compliance Officer. The ECOC provides strategic direction for our compliance activities and monitors compliance globally. With support from the ECOC, compliance is also assured through oversight by the business unit compliance committees. Together, these committees oversee and support both the global compliance structure as well as policies and procedures that assist our team members to conduct business ethically and in accordance with all applicable laws and regulations.
Click here to view the full 2018 Corporate Responsibility Report.