Jessie Zhang
Manager, Global Communications, AP
West Helps Simplify the Journey™ in China
At the recent CPhI China Conference, we introduced our Integrated Solutions Program to the Asia Pacific Market. The Program is designed to help reduce risk, mitigate regulatory complexity and Simplify the Journey™ from molecule to market for our pharmaceutical partners.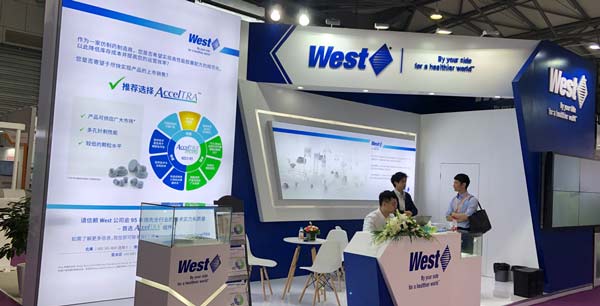 West's Integrated Solutions Program provides customers with a comprehensive approach to drug containment and delivery system development. Available in defined and customized packages, the new offering combines West's suite of drug packaging and delivery products with the company's proven expert testing and support services to meet the unique needs of the drug product and its delivery system at any stage of development, across all injectable formats.
"In the evolving regulatory environment in China, our customers are facing challenges associated with bringing new drugs to market quickly while maintaining cost efficiencies," said Catherine Lee, Managing Director of West China. "The Integrated Solutions Program combines West's 95-year history of being by the side of its customers with global expertise in packaging and delivery, with regulatory support to help local customers with the right work, done the right way to ensure an efficient move to market."
For more information on our Integrated Solutions program click here or contact a technical service representative.
Simplify the Journey™ is a trademark of West Pharmaceutical Services, Inc. in the United States and other jurisdictions.