Nico Brandes
When to Use a Cyclic Olefin Polymer Prefilled Syringe
The global injectable drug market sees an ever-increasing adoption of high-value biologic drug products. More than half of today's 20 top selling injectables are biologics, and many of them are delivered in a prefilled syringe. Even though glass syringes are predominantly used for primary containment of parenterals, the (bio)pharmaceutical industry continues to cope with certain limitations associated with glass prefilled systems.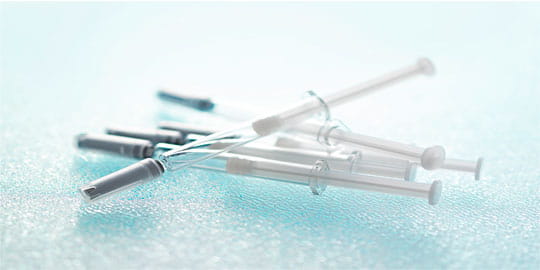 Greater scrutiny is paid to the interaction between the drug and its container closure system. Drug stability over the shelf life, particulate burden, the prevention of breakage and ease of delivery are some important factors to consider. In addition, regulatory agencies and pharmaceutical companies have increased quality expectations in an effort to enhance patient safety.
High-quality cyclic olefin polymers (COP) such as the Daikyo Crystal Zenith® syringe systems, are designed to overcome challenges of glass syringes and to add value to sensitive biologics. This includes the absence of silicone oil in Daikyo Crystal Zenith syringes, which results in decreased interaction with the drug product and enhanced cleanliness. Through break resistance, superior functional performance, highly reduced extractables and leachables, and the availability of many sterile formats, polymer syringes present attractive benefits that are gaining increased attention from manufacturers seeking new answers to growing drug delivery and administration challenges.
Crystal Zenith® is a registered trademark of Daikyo Seiko, Ltd. Daikyo Crystal Zenith® technology is licensed from Daikyo Seiko, Ltd.