Jen Riter
Sr. Director, Lab Services
Combination Products: The Top Three Regulatory Challenges
Combination products open up new vistas when it comes to delivering innovative therapies to patients in need, but teams bringing these products to the market face a number of significant hurdles. Recent surveys conducted by West at workshops held in PA and AZ have revealed some of our customers' biggest challenges. This is the first of three blogs focused on these challenges — and how West can help Simplify the Journey™ when it comes to developing a combination product.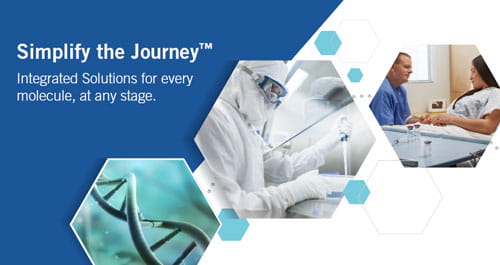 At West, we're committed to helping our customers navigate the dynamic and ever-changing regulatory landscape. For customers developing combination products, this landscape can be especially complex and challenging.We heard this recurring theme recently when we invited customers to attend workshops — focused on defining strategies for combination products — at a West-sponsored PDA event in Exton, PA, and West's Combination Product Seminar in Scottsdale, AZ. As part of these conferences, we conducted "voice of customer" surveys to learn more about the key challenges pharmaceutical and device developers face every day.
Regulatory Challenges Top the List
Not surprisingly, the evolving regulatory landscape topped the list of challenges in the survey. Since the final rule on current good manufacturing practice (cGMP) requirements for combination products (21 CFR Part 4) was issued in January 2013, there have been many draft guidances and other regulations introduced. Staying abreast of these changes and managing how to respond to them is a significant hurdle for many of our customers. In addition, the three regulatory challenges described below were noted consistently in our survey results:
The convergence of device technology with drug — historically, drugs and devices have been developed separately, but today's combination products demand that device and drug be developed in parallel. It's a different approach that requires a collaborative way of working. Critical to this is defining the product's primary mode of action (PMOA), which will establish its regulatory and product development framework.


Aligning definitions and terminology — different regulatory definitions exist for devices and combination products, and these definitions and distinctions can be confusing when you combine drug development and device development together. When bringing a combination product to the market, it's imperative that definitions and terminology are understood to ensure that the development team stays on the same page.

When aligning definitions and terminology, it's key to have an understanding of the regions/countries in which the combination product is intended to be introduced, as each will have its own standards and processes for submission. For example, the United States and the European Union have their own sets of requirements (regulated by 21 CFR Part 3 and MDR Article 117 respectively). However, a similar development approach can be taken to assure the right information is available for the appropriate regulatory application.


DHF remediation — it is important to ensure that design history files for legacy products are compliant to new FDA requirements and standards. Appropriate DHF remediation makes it possible to create and update the design information necessary to validate and maintain the device throughout its lifecycle.

By the same token, many previously approved pharmaceuticals are being investigated for use in combination with a device to gain the many benefits of device delivery. But this also requires applying new regulations and requirements retrospectively to the previously approved drug.
Simplify the Journey™
Luckily, West can help drug manufacturers navigate the entire journey as they research, design and deliver a combination product. Our Integrated Solutions program brings together West's primary packaging, device, analytical testing, regulatory guidance and contract manufacturing expertise in a single-source solution.
If you are interested in some background, the current guidance's and many draft documents that convey the latest thinking related to combination products, you can find links to many of these documents on the West Knowledge Center.
Simplify the Journey™ is a trademark of West Pharmaceutical Services, Inc., in the United States and other jurisdictions.