Caitlin.Storbeck@westpharma.com
Packaging Sterility for Compounding Pharmacies (503Bs)
With the May 21, 2019 meeting to review the FDA draft guidance governing 503B compounding pharmacies, it has become evident that sterility of drugs produced at such facilities is a major focus of the U.S. Food and Drug Administration (FDA).1 The meeting discussed the importance of qualifying container closure systems and was aimed at providing more context on what compounding pharmacies need to do.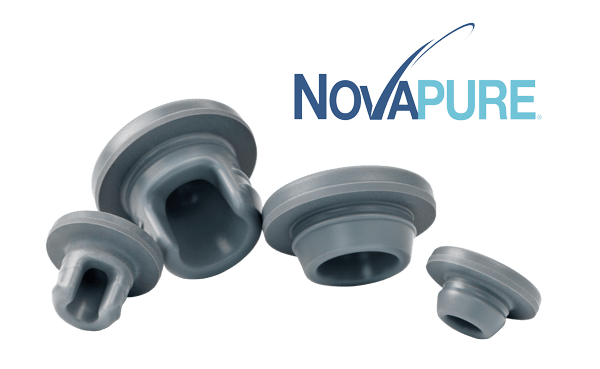 Compounding pharmacies need to understand that overall drug stability, safety and efficacy are contingent on the sterility of packaging, i.e., container closure systems, and downstream activities such as aseptic fill/finish rely on that packaging sterility. Historically, compounding pharmacies have purchased Ready-to-Sterilize (RS) packaging and performed sterilization at their own facilities to keep costs low. Now, if compounding pharmacies do not use pre-sterilized single-use containers and closures, the FDA guidance requires more rigorous quality assurance activities, including validation of sterilization processes and documentation demonstrating consistently effective sterilization before first use. The FDA guidance increases the operational cost and complexity of sterilization processes by requiring proof of validation and increasing documentation necessary to establish the suitability of the 503B as a sterilization facility.
To continue to meet the sterility requirements of current good manufacturing practice (cGMP), compounding pharmacies have two options: 1) undergo increasing scrutiny of their sterilization processes; or 2) purchase Ready-to-Use (RU) packaging. Previously, the lower price of RS packaging may have outweighed the benefits of RU packaging. Now, the tables have turned, and RU packaging may prove the better return on investment for the simple reason that 503Bs can pass the burden of demonstrating packaging sterility to their supplier.
Westar® Ready-to-Use (RU) components can streamline production and eliminate many sterilization processes related to component preparation. Benefits of Westar RU packaging include:
Reduced testing, labor, and maintenance within pharmacy operations
Products covered by Drug Master Files (DMFs) detailing manufacturing, processing, packaging, controls and validation of RU products that reside at the FDA
West ensures sterility of packaging systems by offering:
Validated RU components that meet regulatory compliance for endotoxin, bioburden and particulates
Certificates of Analysis that prove products meet FDA requirements for sterility
West is committed to the safe and efficient delivery of drug products. An element of this commitment is staying abreast of regulations and offering customers the information and testing services they need through the Integrated Solutions platform. For more information, contact an Account Manager or Technical Customer Support (TCS) representative.
Westar® is a registered trademark of West Pharmaceutical Services, Inc., in the United States and other jurisdictions.