Cathy Chhour
Sr. Technical Account Specialist, TCS, NA
The NovaPure® Component Portfolio – Solution for Lifecycle Management
It is essential to consider lifecycle management during the development of new drugs – especially in the evolving area of biologic drugs. The market demand for both ease of use, and patient-centric at-home administration, is driving the need for innovative container systems and delivery devices. Typically, drugs are launched in vials; continuous development often then enables launch in other formats, such as pre-filled syringes and cartridges. West is committed to easing this movement from container systems to delivery devices through its NovaPure® component portfolio of elastomer closures. NovaPure stoppers and plungers offer best performance and highest quality. Developed with Quality-by-Design principles, they use FluroTec® barrier film and B2 coating technologies.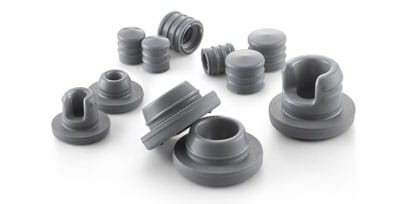 The NovaPure component portfolio covers multiple aspects of lifecycle management. This includes stoppers for vial systems (standard 13mm and 20mm sizes, for serum and lyophilization applications), plungers for pre-filled syringes (1mL long and 1-3ml standard sizes), and cartridges (3mL size). By selecting components with the same material composition, risk in adopting new formats is reduced, as understanding of drug compatibility and interactions has been evaluated already. The NovaPure component portfolio is offered as both ready-to-sterilize and ready-to-use, and in various packaging (STERILIZEABLEBAG™ and rapid transfer ported bags). Highest quality and easy lifecycle management promote the best patient experience; for these reasons, NovaPure products are the right solution. For more on how West can provide support, please contact an Account Manager or Technical Account Specialist.
NovaPure®, FluorTec®, Westar®, Envision™ and STERILIZABLEBAG™ are trademarks and registered trademarks of West Pharmaceutical Services, Inc., in the United States and other jurisdictions.
FluroTec® and B2 coating technologies are licensed from Daikyo Seiko, Ltd.