Milagro Lopez
Director, Segment Marketing, Generics
West adds Prefilled Syringe Components to AccelTRA® Components Program
The AccelTRA® components program was developed to help generics manufacturers meet increasing quality standards, facilitate fast response to market variability and standardize around a next generation formulation for simplicity. Initially introduced with stopper configurations in 13mm and 20mm serum and lyo formats, the benefits under the program support the needs of the generics market to minimize the risk for quality by having an industry leading Extractables package, in addition to an optimized supply chain, ensuring 6-week lead times on commercial orders.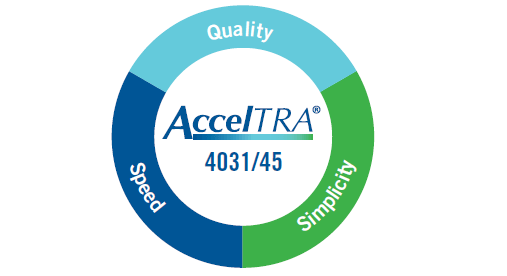 With the anticipated growth of generic drug products in Prefilled Syringe format, and to further complement the AccelTRA program, West has introduced a 1-3mL plunger. The 1-3mL plunger leverages an existing ISO plunger design that is used in many marketed drug products and has been validated to meet the requirements within the AccelTRA program. The 1-3mL AccelTRA plunger combines the QUALITY, SPEED, and SIMPLICITY provided with West's AccelTRA components with RELIABLE performance for PFS drug applications.
Some key features of the 1-3mL AccelTRA plunger:
Formulation 4031/45 and associated E&L Profile
Global Availability
Reliable Break loose and Glide Forces (See Figure below)
Plunger design compliant to ISO 11040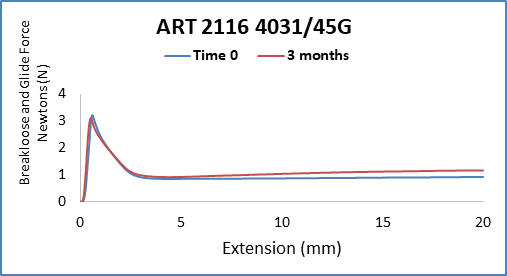 AccelTRA® and logo and Westar® are registered trademarks of West Pharmaceutical Services, Inc., in the United States and other jurisdictions.