Elizabeth Crawford
Associate Specialist, Global Communications
Volunteer Spotlight: Janet Cooper
For the past 10 years, Janet Cooper, Manager, Admin Services, Exton, has done it all at Canine Partners for Life: from cuddling puppies in the kennel, to giving demonstrations, to serving on the Board of Directors.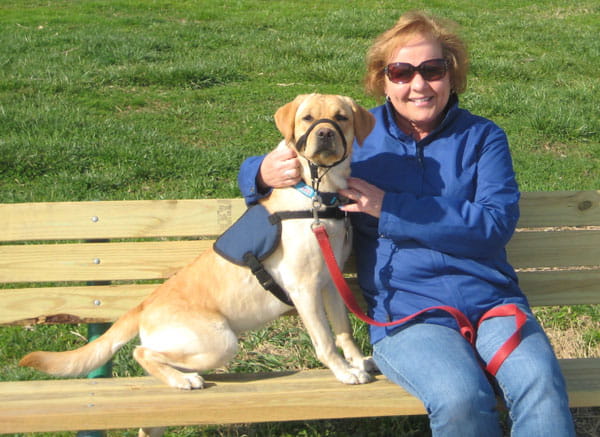 Canine Partners for Life (CPL) is a non-profit 501 (c) (3) organization dedicated to training service dogs, home companion dogs, residential companion dogs and courthouse companion dogs to assist individuals who have a wide range of physical, neurological and cognitive disabilities.
West has had the special opportunity to partner with CPL for the past 10 years. The partnership began in 2010 when West chose CPL as its focus charity for that year's West without Borders fundraising campaign. A group of West team members volunteered to help prepare CPL's facility for their re-accreditation with Assistance Dogs International. Janet Cooper was part of that group, and she was instantly hooked on CPL's mission and wanted to learn more.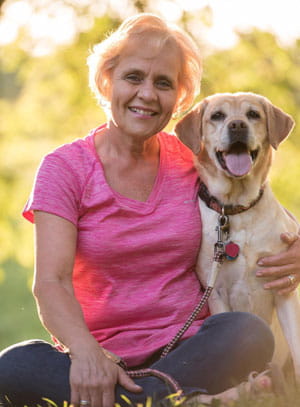 Janet began with cuddling and walking CPL puppies staying in the kennel. From there, she opened up her home to be a temporary puppy home. Eventually, she took on more of a public-facing role by giving demonstrations to schools, senior living communities, rotary clubs and more. Janet also served on the Board of Directors for five years and was an officer for three of those years.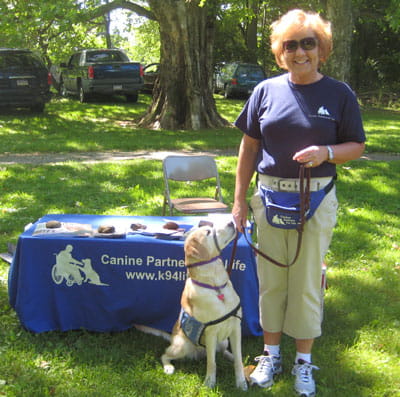 As an organization with under 30 full-time team members, Canine Partners for Life relies on the support of dedicated volunteers like Janet. But Canine Partners for Life has also given Janet so much in return. Janet shared the immense value that CPL has brought to her life: "It is so rewarding to see how CPL dogs help improve the quality of life for people in need and knowing that you played a small part in molding the temperament and training of those dogs. They truly open up the world for these individuals so that they can be more independent and take charge of their lives."
Janet has also been highly involved in West without Borders since its inception. She has treasured the opportunity to support organizations like the Make-A-Wish Foundation and Fox Chase Cancer Center through West without Borders. "I have a philanthropic heart, and it brings me the greatest joy to serve others. I encourage you to find what you're truly passionate about and support a related cause."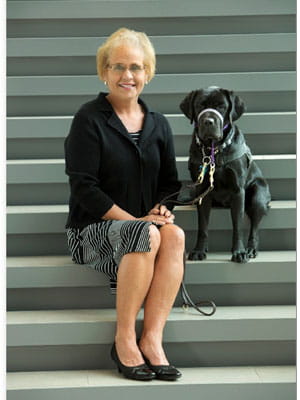 Thank you, Janet, for sharing our commitment to serving the communities where we live and work for the many years you've worked at West. We wish you the best as you embark on your new journey of retirement in May 2020.