Adam McCulley
Head of Procurement, Civica
A Customer Perspective – Adam McCulley, Civica – Two Organizations Sharing a Common Purpose
I am the Head of Procurement for Civica, one of West's customers.
Civica is working to solve two big problems in U.S. healthcare - drug shortages and predatory pricing. Our mission is to ensure quality generic and biosimilar medications are available and affordable to everyone.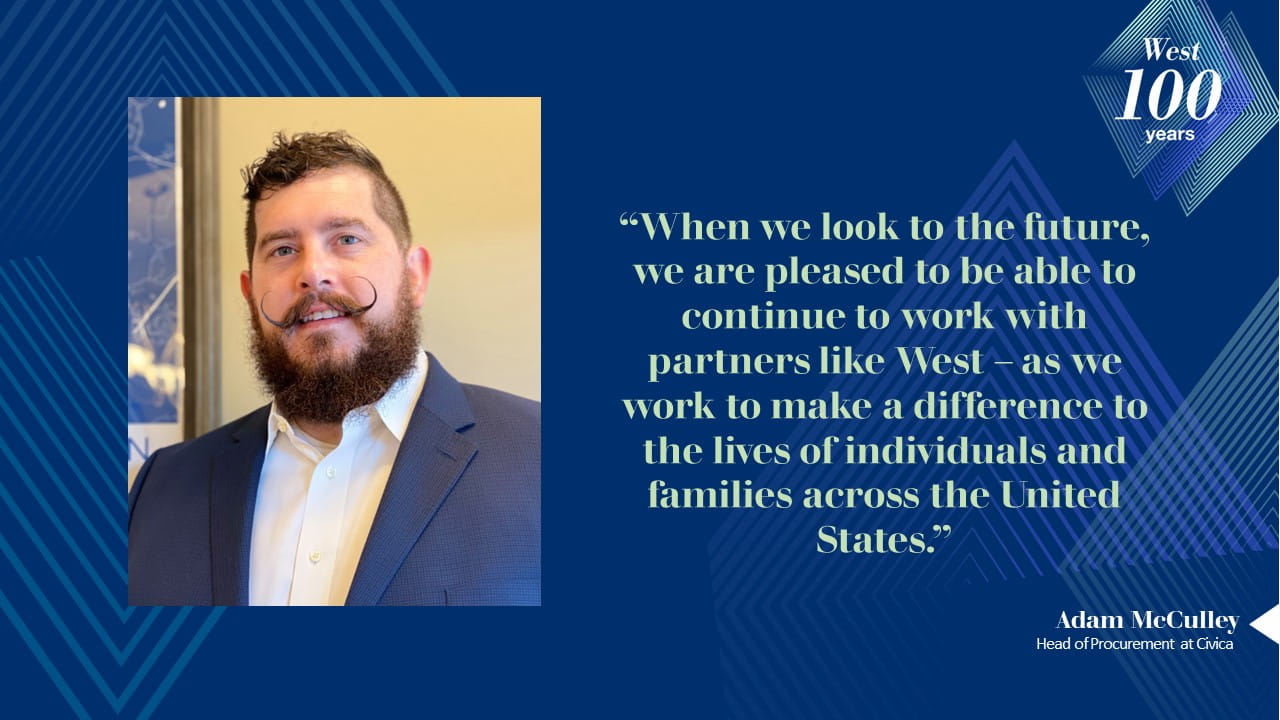 We are able to achieve our mission because we work collaboratively with drug manufacturers and partners, like West. Together, we work to make sure hospitals have the medicines they need for their patients.
Civica is a non-profit organization, so for us it's not about market share, it's about doing the right thing. From the very beginning, the No. 1 Policy for the Civica family has been 'Do what is in the best interest of patients'.
We recently announced we are going to develop, manufacture, and distribute three of the most commonly used insulins, in addition to essential generic medicines for hospitals. These insulins will be priced at no more than $30 per vial and $55 per pack of five pre-filled pens.
When we look to the future, we are pleased to be able to continue to work with partners like West – as we work to make a difference to the lives of individuals and families across the United States.
Happy 100th
On behalf of Civica, I'd like to wish West a Happy 100th anniversary and send congratulations on this incredible accomplishment.
We're looking forward to creating new milestones together in the years to come. We'd like to thank West team members for their ongoing partnership, expertise, and support of our mission. Ensuring patients have the medications they need, when they need them.