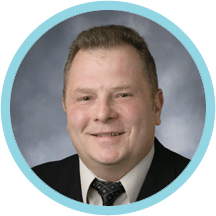 Tibor Hlobik
Sr. Director, Marketing, PFS
Reducing Leachables by Selecting the Most Effective Container Closure
Beginning in 1998, when an increase in the incidence of pure red cell aplasia (PRCA) was observed in patients with chronic renal failure and associated with the subcutaneous use of Eprex® (epoetin alpha), the U.S Food and Drug Administration (FDA) and European regulatory agencies have paid special attention to leachables in drug products especially resulting from uncoated primary elastomer components.
Current thinking is that biologics may deserve special consideration when selecting a container closure system, because of drug complexity and protein stability challenges, the fact that routine testing may not detect finite changes in the protein and the efficiency of proteins to solubilize leachables.
Pharmaceutical and biopharmaceutical companies can avoid risk and improve drug safety by evaluating several factors critical to primary containment:
How does the selected container closure system impact drug stability over time?
Can product quality be associated with a leachables profile?
Have acceptable levels of leachables over the shelf life of the product been clearly defined?
With increasing concerns on leachable-related drug product safety, it is especially relevant that West has applied FluroTec® fluoropolymer film barrier to many of its plunger and stopper offerings to deliver a premium solution to customers.
The Eprex issue has been a major milesone for many companies to realize the benefit of FluroTec stoppers and plungers for biologics. On an annual basis, more than 260 million FluroTec plungers are used on marketed drugs delivered in glass syringes or Daikyo Crystal Zenith® syringe systems.
West is proud of its proven regulatory and market track record evidenced through components with FluroTec barrier film. All of the top 35 biologics in a vial or syringe rely on West and Daikyo components with FluroTec Film for barrier properties against potential extractables and formation of leachables. To learn more, visit the West Pharma website.
EPREX is a registered trademark of CENTOCOR ORTHO BIOTECH INC for epoetin alfa injections.
FluroTec® is a registered trademark of West Pharmaceutical Services, Inc., in the United States and other jurisdictions.
FluroTec® technology is licensed from Daikyo Seiko, Ltd.