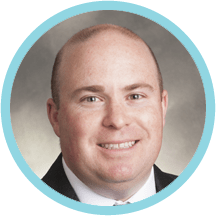 Royce Brockett
Director, Product Management, Prefillable Systems
Challenges in Drug Containment and Delivery: How to Qualify Prefillable Solutions
When you think of injectable medication, a classic image may include a set of hands holding both a vial and a syringe to withdraw medication prior to injection. Advances in both drug products and self-injection options – including auto-injectors, pens and other self-injection devices – have helped to draw a new picture for injectable delivery.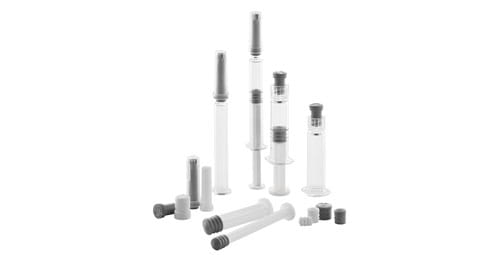 While vial containment is still a preferred container for many injectables, the use of a glass or polymer prefilled syringe (PFS) offers a variety of benefits, including ease of use thanks to a reduction in steps, less over-fill volume of the drug product to help reduce cost per dose, and a more precise dosage to help ensure patient safety. Along with the rapid growth in biologic medicine, technical advances in containment and a rising patient preference for easy to use options for self-administration, these benefits have helped to fuel market growth for prefilled syringes.
Whether preparing for clinical trials or preparing for drug product launch, different containment options may be needed to align with drugs in the pipeline. Characterization and qualification of a variety of options can help to solve the containment conundrum and ensure a smooth transition from R&D testing, through clinical trials to commercial scale up. Partnering with an expert in containment solutions and analytical testing can help ensure that the limitations of a drug product are known, and can help to characterize and qualify a proper system that can be used throughout the drug product lifestyle.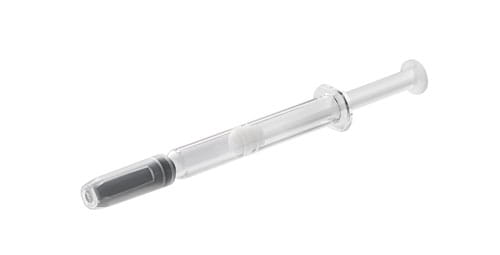 When characterizing a system, pharmaceutical manufacturers must first look at the needs of the drug product itself and then the needs of the delivery system. For example, a drug product may be compatible with glass for primary containment, but the dose delivery requirement via an auto-injector may demand a force that would damage the syringe. In such a case, a cyclic olefin polymer (COP) may offer the advantage of strength, tighter tolerances and improved functionality.
The below activities summarize the process for selecting and qualifying components for a PFS system.
- Preliminary Assessment
- To define the drug product requirements, critical quality attributes, and target delivery system
- Verification
- Dedicated to process development, design controls, and ensure drug and delivery system requirements are met
- Implementation
- Scale up, process transfer to commercial state, and verification of drug delivery system
- Ongoing Support
- Supply chain and inventory strategy planning, on-going regulatory support, and documentation to support Drug Master File and Design History File
As the industry continues to see growth for products developed in PFS, pharmaceutical companies require deeper understanding of the drug delivery system as a whole, especially as the number of biologics in development continues to increase. While this blog is a summarized review of the four-stage process for selection of a PFS system, it provides an overview of how working closely with supplier partners during PFS system selection can help mitigate risk during development. An integrated approach from R&D to clinical and commercial scale up is a best practice regardless of which delivery system is selected for a given drug product.
Click here for more information on West's Integrated Solutions for PFS systems.