Whitney Winters
Sr. Director, Strategic Marketing, Containment Systems
The Power of Expert Knowledge: Lessons from a Recent Panel on the Fight Against COVID-19
As scientists continue to gain a better understanding of the Corona virus, we are witness to a growing number of novel and repurposed therapeutics in development along with clinical trials designed to attack multiple aspects of the unique clinical pathologies. On the vaccine side, manufacturers are trying a multi-pronged approach to stimulate the immune system by using both traditional approaches (i.e., protein subunits, inactivated viruses, and virus-like particles) and novel platforms that are based on delivery of mRNA, DNA, or non-replicating viral vectors that can trigger the body to make the viral proteins themselves. The typical timelines, not counting the time it takes to demonstrate safety and efficacy of these vaccines, can range from months to years and even up to a decade to successfully design, manufacture and consistently produce high quality vaccines.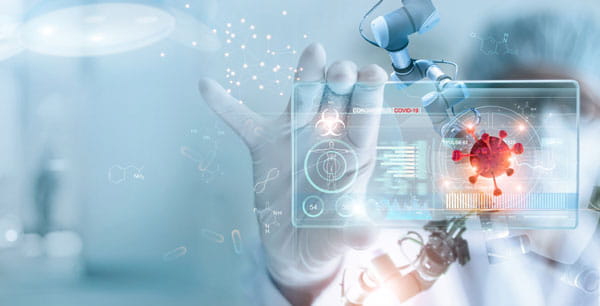 As researchers and manufacturers race to develop the next therapy or vaccine in the fight against COVID-19, demonstrating this quality, safety, and efficacy is critical. In addition, managing the supply chain and distribution challenges to deliver these therapies to patients is just as important. Uninterrupted supply has its own unique set of challenges – among them: natural disasters, government mandates, and business and economic effects.
To support ongoing solutions and foster a dialogue about how to best navigate these challenges and find a vaccine quickly, the USP convened a panel of experts in a webinar on August 19, 2020: Bringing COVID-19 Vaccines and Therapeutics to the Global Community. The panel consisted of leaders in biologics development, quality, distribution, manufacturing and raw material suppliers. This team shared their experience and thoughts on how to control risks to bring products to patients around the world.
Current industry trends on finding a vaccine or treatment for COVID-19 were discussed. Key conclusions were:
Reliable Manufacturer and Supplier Networks are critical
Demonstration of SARS-CoV2 Vaccine Safety and Efficacy must be rigorous
Centralized and Decentralized Manufacturing are both viable options
Creative Strategies may be required to Secure Supplies during a Global Pandemic
Experienced Distributors with Cold Chain Solutions must be identified early
Supply Chains for existing medicines must also be protected
Successful Development and Delivery depend on strong collaboration and communication
West plays a critical role in helping to bring vaccines and therapeutics for viruses and diseases such as COVID-19 to the market. Packaging and delivery solutions that are compatible with the drug product are essential to mitigate risk throughout the drug product's lifecycle. Due to the urgency to develop vaccines and therapeutics to treat COVID-19, the timeline requirements have been expedited, increasing the essential need to choose a reliable partner and select the optimal packaging and delivery system to avoid costly delays getting your drug to market as quickly as possible. For further insight on this topic please take a moment to watch the full webinar here.