Melanie Prudom
Director, Market Insights
How to Qualify Container Closure Systems for 503B Compounding Pharmacies – Part 2
"Choosing the Right Components for Container Closure Systems," the second part of our "How to Qualify Container Closure Systems" series, was recently published in the International Journal of Pharmaceutical Compounding. The article addresses ways in which packaging component selection is critical to ensuring that the closure container system will protect and maintain compounded drug quality.1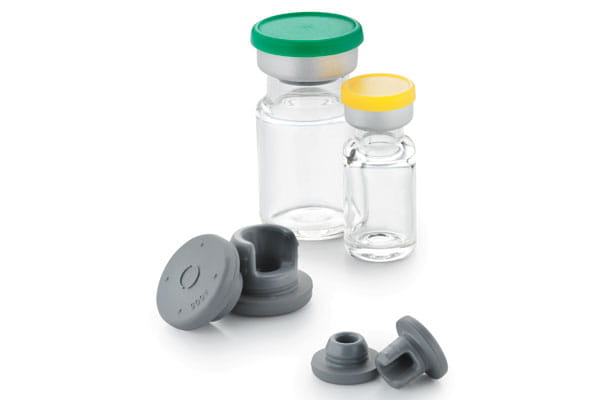 When selecting a container closure system, outsourcing facilities should first consider how they intend to process containers and closures that have direct drug product contact to ensure sterility. If sterile compounded drug products are desired, all materials must be sterilized and depyrogenated before pharmacy compounding Sterile processing burden may be shifted to packaging suppliers through the use of ready-to-use products with a validated process. Such components will be accompanied by a Certificate of Analysis (COA) for documentation purposes.
Outsourcers must also demonstrate that containers and closures are suitable for use with each drug product. Basic principles for doing so include packaging system protection, compatibility, safety and performance. A variety of test methods and procedures can be used to prove suitability. Once the appropriate test methods are identified, representative drug product packaged in the selected container closure system and manufactured by the standard operating procedures of the Outsourcing Facility can be placed on stability and tested at intervals over the intended shelf life.
Testing results must demonstrate that the drug product maintains stability without interference from the packaging components over the intended shelf life.West can guide outsourcing facilities through FDA and compendia requirements.2 West's Integrated Solutions program can help Simplify the Journey™ for customers by taking the guesswork out of closure container system selection and testing. For more information about the potential risks to and effects on drug product quality when choosing container closure systems, visit the IJPC website to purchase the full text article here.
For more information, contact an Account Manager or Technical Customer Support (TCS) representative.
Simplify the Journey™ is a trademark of West Pharmaceutical Services, Inc. in the United States and other jurisdictions.