Shari Krusniak
Director, Marketing, Contract Manufacturing & Integrated Solutions
Contract Manufacturing: An Integrated Solutions Approach
In today's increasingly complex drug delivery and device development landscape, a reliable contract manufacturing partner can become a distinct competitive advantage for pharmaceutical and device companies. West brings together the right combination of insights and infrastructure to help our customers reduce costs, mitigate risk and accelerate path to market.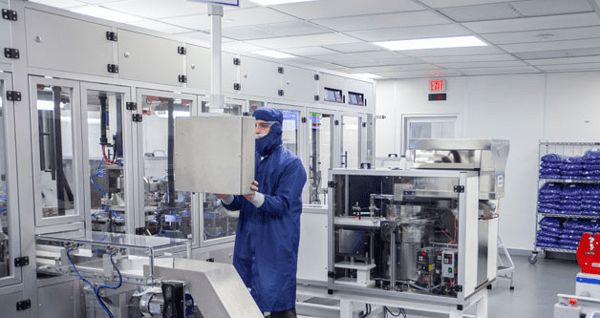 Bringing a new drug delivery or medical device to market can present many challenges. An increasingly complex pipeline of products often requires specialized manufacturing facilities, equipment and operational expertise. The costs associated with acquiring these manufacturing capabilities can be prohibitive for smaller companies, while larger companies seek to collaborate with external partners who can offer a depth of knowledge and expertise that they lack in-house. As a result, many industry players consider outsourcing all or some parts of their commercialization efforts to contract service providers to improve operational effectiveness, reduce costs and increase speed-to-market.
With nearly 100 years of experience focused on pharmaceutical, medical device and diagnostic manufacturing, West's Contract Manufacturing group has the expertise and operational footprint necessary to support your outsourcing strategy.
As a global leader, the West team has a proven track record in all aspects of commercialization. Our key strength is in our ability to combine West products and services and offer innovative solutions throughout product life cycle. Depending on where you are in the development of your drug and/or device, West can deliver end-to-end solutions inclusive of product development, scalable manufacturing options, analytical testing, device assembly and final packaging that meets regulatory and FDA guidance.
Scalable Assembly Solutions
West's contract manufacturing sites have significant and broad experience with assembling products, and will work with you to outline a scalable manufacturing strategy including both manual and automated assemblies designed to take you from clinical submissions through commercial production.
Clinical Support: West has invested in packaging infrastructure designed to support the agile nature of clinical builds, trials and submissions.
Manufacturing for commercialization: We offer more than 1,000,000 square feet of manufacturing space across six locations in North America and Europe and have over 50 complex manufacturing cells – all supported by a robust quality management system. We employ six sigma process improvement tools, and Lean manufacturing principles.
Secondary Packaging
Secondary packaging is only a portion of what West's Contract Manufacturing team has to offer. - Our ISO certified, FDA, cGMP facilities are ideal for manual to fully- automated turnkey packaging of drug delivery, medical and diagnostic devices.
Simplify the Journey™
Drug manufacturers have a long and complex path when bringing a combination device to market. West can help through our Integrated Solutions program, offering expertise on contract manufacturing, regulatory, device, analytical, and packaging issues. Our experience can be seen in groundbreaking combination products, such as the SmartDose® drug delivery platform, which has evolved through three generations to accommodate changing patient and drug delivery needs. Count on West to help you Simplify the Journey™ at any stage of drug development.
Simplify the Journey™ is a trademark of West Pharmaceutical Services, Inc., in the United States and other jurisdictions.
SmartDose® is a registered trademark of West Pharma. Services IL, Ltd., a subsidiary of West Pharmaceutical Services, Inc.