Olga Laskina PhD.
Sr. Technical Account Specialist, TCS NA
New Method for Endotoxin Quantification
We are committed to the continuous improvement of our products and services. We work to ensure our products are safe and effective by certifying that they meet the required specification and do not put patients at risk. One of the most important areas of risk mitigation is endotoxin reduction.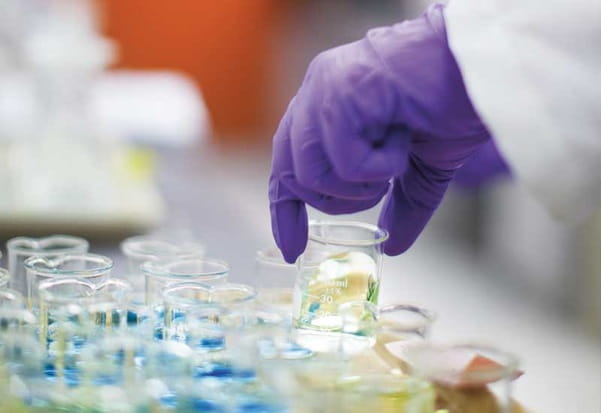 Endotoxins are pyrogens (fever-inducing materials) from the cell walls of gram-negative bacteria that can cause a fever and even septic shock. Regulatory agencies have expectations regarding the ability of a pharmaceutical wash process to demonstrate validation of a minimum 3-log reduction in endotoxin levels (i.e., removal of 99.9%). The design of the wash process for elastomer components considers both the wash cycle capability to remove the bacterial endotoxin from the surface and the quantity of water needed to dilute the endotoxin concentration.
West is introducing a new harmonized endotoxin test method for elastomer closures and lined seals at all sites. This method was developed and validated in accordance with ICH guideline Q2(R1) (Validation of Analytical Procedures) and meets compendial and industry standard requirements as defined in USP <1228>, <85>, <161>, EP 2.6.14, and ANSI/AAMI ST72:2011. Endotoxins are extracted from the product and extracts are analyzed using cartridge technology.
Cartridges utilize FDA-licensed chromogenic reagent to measure color intensity directly related to the endotoxin concentration in a sample. This new technology has higher sensitivity, is more robust than conventional kinetic testing, and provides quantitative and accurate endotoxin results. The endotoxin test method was developed with strong focus on endotoxin recovery from all representative elastomer components. A limit of quantification as low as 1 EU/pc could be successfully achieved during the test method validation.
West strives to provide the highest level of support to customers by delivering industry-leading scientific and technological advances. To find out more about endotoxin quantification on West products, contact an Account Manager or Technical Customer Service (TCS) representative.