Tara Haarlander
Sr Analyst, Digital Customer Experience, Marketing
Learn more about FluroTec® barrier film…added protection for safe containment of your sensitive biologic
One of the challenges of sharing technical content is making the material engaging and easily digestible to many different types of learners. It must not only be scientifically accurate, but also needs to capture and keep the attention of the intended audience. The Knowledge Center on West's website is a valuable repository of written and presented materials, created by the experts who develop and test our products. It is also now home to the Learning Center, a section of the Knowledge Center that shares information on a more introductory level, aimed at new employees or companies that are new to packaging. In an effort to continue enhancing our website content, we are now also starting to add new types of media. In the age of podcasts and vlogs (video blogs), we understand that video and audio are just as helpful (maybe more so!) for people trying to grasp a new concept.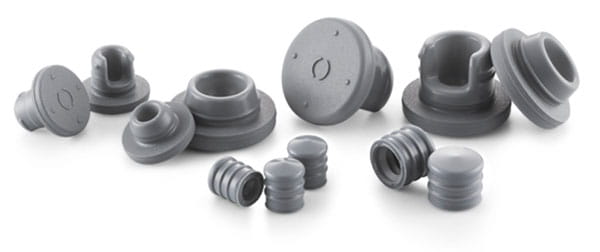 We are excited to announce our first (of hopefully many) informational, technical video to be shared on our website, focusing on FluroTec® barrier film, how it works, and its use to mitigate risks of adverse events for your biological drug entities. We anticipate many similar endeavors in the future, and we hope you enjoy it!
Biological products are very sensitive to their environment. The advancement of new modalities such as antibody drug conjugates, mRNA/Lipid Nanoparticle complexes, or gene therapy as vaccines pose individual challenges to the container closure system. For some types of therapies, we are only just beginning to understand the risks that need to be mitigated to keep them safe and effective.
One major risk associated with the biological product is adsorption onto the container closure components. Another is migration of chemical entities into the final formulation, also known as leachables. Both of these risks could impact patient safety and product efficacy.
One of the direct contact materials is the rubber closure, which is an elastomeric material with cross-linked polymer chains. Additional ingredients are added to help the elastomer meet the most stringent requirements for chemical, physical, and functional performance of the rubber stopper or plunger. Bare rubber has a relatively high surface roughness and has the potential for biological products to interact with the contacting surface.
In order to mitigate the risks these events pose to patient safety, we can add a layer of a solid fluoropolymer film, known as FluroTec® film. This film is directly laminated onto the elastomer components during the molding process. The effectiveness of the barrier depends on its quality and thickness. FluroTec® film provides consistent coverage of the elastomer contact surface and eliminates the need for additional siliconization or sprayed-on coatings.
FluroTec® film is also an effective barrier due to its fluoropolymer structure; it has a closely packed fluorine and carbon backbone and is very strong and stable. This effectively delays, diminishes, or even blocks chemical migration. FluroTec® film also has no reactive functional groups, is sterilizable and resistant to degradation and chemical attack. Last, the FluroTec® film product contact area has a very smooth surface, which supports a reduction in adsorption.
Improvement of clinical safety and effectiveness was shown for FluroTec® film in the case of Erythropoietin alpha. An increasing number of patients with chronic kidney disease were showing an immunogenicity response upon subcutaneous injection with a prefilled syringe. Several factors were hypothesized to contribute, among them leachates from the rubber, as no protective FluroTec® film was used.
Following these events, various product and handling changes took place. In 2001 a plunger laminated with a FluroTec® film was introduced and an effective barrier was created. That key change, along with potential contributions from formulation and handling changes, led to significant decreases in adverse events.
Controlling the risk for leachables and adsorption by using a FluroTec® film represents a significant step towards protecting injectable biologic medicines delivered to the patient. FluroTec® film has been approved by global regulatory agencies and utilized on hundreds of commercialized drug and biologic products for decades.
Associated West Learning Center Course
Films/Coatings 101: Introduction to Barrier Films and Coatings

If you are looking for more information on barrier films and coatings, what a surface property enhancement is, and how to de-risk your injectable biologic therapy, please head over to the Knowledge Center, register or login, and then click on this link to be brought directly to our Films and Coatings 101 course. The aim of this presentation is to discuss:
The definitions of films and coatings used on primary packaging rubber components at West Pharmaceutical Services
The benefits of the chemical FluroTec® barrier film
The advantages of closure coating in improving machinability
At a glance...
What is a Surface Property Enhancement? Surfaces of a drug product container or delivery systems are often modified to enhance performance by:
reducing interaction with drug product
slowing migration of leachables into drug product
facilitating delivery (e.g., easier plunger movement)
If you have not already utilized our website to expand your knowledge on packaging and delivery systems, or if you haven't been there in a while, please check it out regularly and take advantage of our constantly improving content and user experience. And please do not hesitate to reach out to us via our website support email with what you would like to see added or changed. We love hearing from you, and we promise that we are very open to feedback…it is only with your input that we can continue to make our digital experience the best it can be. And at West, we are obsessed with creating the best customer experience that we can. We hope to hear from you soon!
FluroTec® is a registered trademark of West Pharmaceutical Services, Inc. in the United States and in other jurisdictions.
FluroTec technology is licensed from Daikyo Seiko, Ltd.