---
Packaging and Device / Combination Product Testing
West as the Scientific Destination 
We partner with clients to understand current regulations and standards to create, execute and interpret the proper study design. These studies cover syringes, cartridges, vials and all related components and devices. We have expert knowledge of the market, widely accepted industry regulations because we are the perfect mix of scientists, product developers and global manufacturers.

Capabilities and Expertise
Performance and Functionality Test Planning and Analysis
Why is this important?  Fully understand product performance and related product intent to accelerate regulatory submissions, reduce launch schedule risk and reduce risk to the patient.
Ready to Fill and Prefilled Glass and Advanced Polymer Syringes and Cartridges (ISO 11040 and 11608 Series)
Break Loose, Extrusion and Lubrication Quantity  

Deliverable and Residual Volume

Liquid Leakage Beyond Plunger and Fluid Pressure 

Luer Lock Adaptor Collar and Tip Cap Pull-off Force and Torques

Luer Cone Breakage Resistance

Luer Connectivity

Tip Cap Closure System Forces and Torques

Needle Penetration and Pull-out Forces

Burst Resistance

Flange Breakage Resistance

Performance Related Shelf Life and Storage 

Technical Investigations and Failure Root Cause Analysis
Glass and Advanced Polymer Vial Containers and Vial Adapters and other Transfer Devices
Residual Seal Force

Spike Penetrability

Deliverable and Residual Volume

Fragmentation

Spike Retention and Sealing Capacity 

Delamination Analysis Electron Microscopy (ISO-7 Lab)
Regulatory and Custom Testing Collaboration
Why is this important? To fully understand product performance relative to widely accepted standards to reduce complexities of product regulatory submissions.Thoroughly applied accepted testing standards combined with customized testing executed properly greatly reduces risk to the patient.
Focus on Regulatory Testing Standards as a Starting Point     
Global Standards and Regulatory Expectations Interpretation Analysis to Match Client Needs

Utilize Current or Create and Validate New Custom Methods

Execute GMP Lab Testing to Create Analysis Reports

Interpretation, Consultation and Observations of Results through Subject Matter Experts
West as Consultative Problem Solvers
Why is this important?  West has full understanding of packaging and deliver systems.  West experts are available to reduce product schedule risk, understand technical risks and accelerate product time to market. We have the technology and the expertise.
Working Together to Solve Problems   
Lab Services Key Areas of Subject Matter Expertise 

       
New and Novel Techniques
New Syringe (Latest ISO Based) Method Testing: 
Injection Needle Wear Analysis

Liquid Leakage and Physical Burst

Residual and Delivery Volume

Luer Cone Breakage

Flange Breakage
Coming Soon:  Syringe Luer Closure System Forces and Torques
Coming Soon:  Prefilled Syringe Drug Product Surface Tension Performance Analysis
Coming Soon:  Syringe and Cartridge Barrel Digital Birefringence Stress Imaging
Coming Soon:  Prefilled Syringe Silicone Degradation and Protein Aggregation Analysis
Coming Soon: Device Distribution Simulation and Actual Ship Testing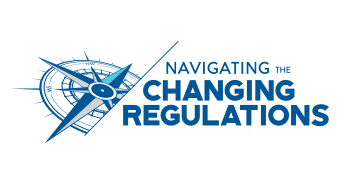 Looking to clarify and simplify your CCI approval? Register now for a free webinar on March 27, 2018, "Container Closure Integrity: Six Keys to Simplify Your Strategy and Execution"
From the Blog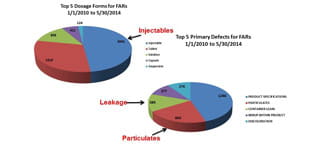 July 13, 2016

Supplier to the
Top 75
Pharmaceutical and Biotech Injectable Companies