West's Analytical Services Laboratory supports customers with USP <382> testing needs. This new chapter, Elastomeric Component Functional Suitability in Parenteral Product Packaging/Delivery Systems, was released December 2020 and will have a 5-year grace period for adherence.
West supports all USP <382> chapter sections referenced below:
Packaging and Delivery System Integrity Tests per USP <1207>
Needle and Spike Access Functional Suitability Tests
Fragmentation
Penetration Force
Needle Self-Sealing Capacity
Spike Retention and Sealability Capacity
Plunger Functional Suitability Tests
Plunger Break Loose and Extrusion Forces
Plunger Seal Integrity
Tip Cap and Needle Shield Functional Suitability Tests
Needle Shield Pull-off Force
Tip Cap Pull-off Force
Luer Lock Rigid Tip Cap Torque
Select West components will be evaluated to demonstrate USP <382> compliance to assist with appropriate component selection depending on the application and intended use.
For more information about USP <382>
Regulatory and Custom Testing Collaboration
Full understanding of product performance relative to widely accepted standards which reduces complexities of product regulatory submissions is critical. Combining accepted standards with customized testing and using proper execution greatly reduces risk to customer timelines and ultimately to the patient.
Focus on Regulatory Testing Standards as a Baseline
Global Standards and Regulatory Expectations Interpretation Analysis to Match Customer Needs

Utilize Current or Create and Validate New Custom Methods

Execute FDA GMP Lab Testing to Create Analysis Reports

Interpretation, Consultation and Observations of Results through Subject Matter Experts


Combination Product Problem Solving and Custom Methods Development
New technical challenges and risks are often discovered in all stages of combination product development. West's Analytical Service Laboratory has expertise in troubleshooting and in developing custom advanced test methodologies for various combination products, including examples below:
On-Body Delivery Systems

Closed System Transfer Devices (CSTDs)

Manual Cartridge-Based Injectors

Automatic Syringe-Based Injectors

Infusion Spike Systems
Downloadable Resources
* Requires Knowledge Center account to access.
By Your Side
By Your Side With Analytical Solutions From West - Performance and Functional Testing of Combination Products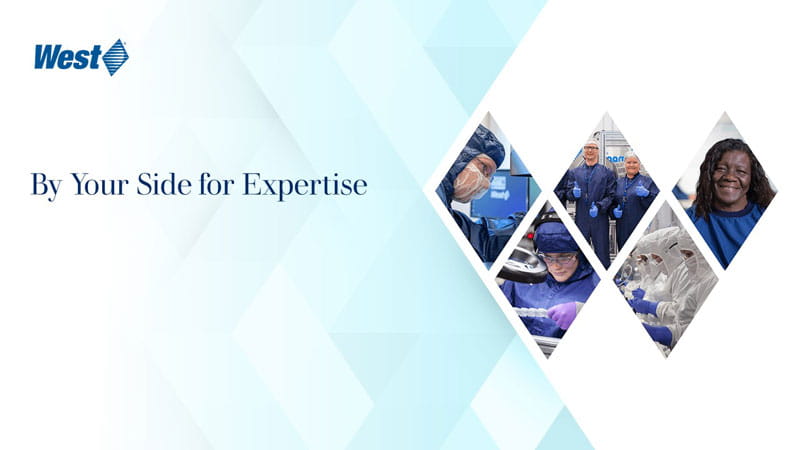 West and the diamond logo, Simplify the Journey™ and SelfDose™ are trademarks and registered trademarks of West Pharmaceutical Services, Inc., in the United States and other jurisdictions.
Mix2Vial® and SmartDose® are registered trademarks of West Pharma. Services IL, Ltd., a subsidiary of West Pharmaceutical Services, Inc.
Daikyo Crystal Zenith® are registered trademarks of Daikyo Seiko, Ltd.
Daikyo Crystal Zenith® technology is licensed from Daikyo Seiko, Ltd.
West Services and Solutions LLC is a wholly-owned subsidiary of West Pharmaceutical Services Inc.