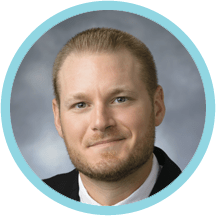 Simon Cote
Principal Seal SME, TCS
Plunger Rods: Enabling the Complete Syringe Drug Delivery System
The plunger rod is a fundamental feature of a complete syringe drug delivery system. There are three key functional characteristics that all pharmaceutical manufacturers should consider when determining the appropriate plunger rod for a specific drug product and syringe system.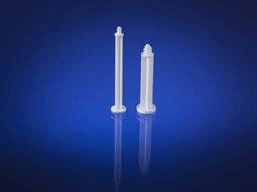 Dimensional fit of the plunger rod to the plunger threads: The threading of the plunger and plunger rod must be compatible to ensure appropriate engagement of the plunger rod in the syringe system.
Break loose and gliding force: The plunger rod must be rigid, and able to support the forces associated with the process of delivering the drug product. Also, the plunger rod should not negatively impact the plunger performance, and increase the break loose and gliding forces.
Disengagement force: The disengagement force is the force required to pull-out (not unscrew) the plunger rod from the plunger threading. The plunger rod and plunger must be mated appropriately to ensure integrity is maintained during the patient or care-giver administration of the drug product.
West and Daikyo plunger rods are designed to match the threads of a variety of plungers, while also meeting the diameter and length requirements imposed by various syringe barrels. The dimensional fit, break loose and gliding force, and disengagement force associated with each respective West plunger rod and plunger combination are desirable. Additionally, West can provide plunger rods with alternative material options for specific durability and functional needs, as well as customized colors for differentiation.
For any questions and inquiries regarding the variety of plunger rods offered by West and Daikyo, as well as documentation highlighting studies performed to assess the key functional characteristics, please email Simon.Cote@westpharma.com or TCS.Americas@westpharma.com.