West Contract Manufacturing
Planning for a Digital Future
West is pleased to share a Q&A with Mark McElfresh, Vice President of Operations and Supply Chain at West contract manufacturing, that recently appeared in Manufacturing Leadership Journal.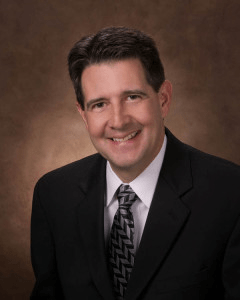 MLJ: What is your role at The Tech Group?
MM: I am vice president of operations and supply chain for our contract manufacturing business. We have eight manufacturing plants across the U.S., Latin America, and Europe. West's contract manufacturing team—formerly know as The Tech Group, is a global contract manufacturer serving the pharmaceutical, medical and consumer industries.
MLJ: What is the most pressing issue facing manufacturing?
MM: Talent development and acquisition are extremely pressing to manufacturing. As we move into digital factories, we need to find a workforce that can drive this sort of change at the shop floor level. But where do we find the operators and technicians that have the skills to integrate and optimize data acquisition and sensors as we drive them across the manufacturing floor? We're working with some local community colleges and trade schools to develop tool makers, automation technicians, and robotic technicians to help us accomplish our goals for manufacturing innovation.
MLJ: What is your most important corporate initiative?
MM: We are currently in the process of integrating all of our manufacturing equipment—injection molding presses, automated assembly, and more—in terms of the data acquisition cycle for every part we make, tying that into an MES system and, ultimately, pushing that data in real time to our ERP system. We want to have a real-time look at where we are in our manufacturing processes. To be more competitive in the future, particularly in lower-cost markets, we can't waste time running equipment when there is variation in the process. Gone are the days of making a product, then testing it to find out if it's good or bad.

MLJ: What are the most important leadership qualities for the future?
MM: Leaders need to be well-versed in and well-rounded to understand all the technologies and regulations related to running a business. You have to be able to understand integration, ERP and shop floor data collection, how to lead people, how to recruit people, and how to drive that across the organization. It's not enough now to know one specific discipline.

MLJ: What will be the greatest opportunities for manufacturers over the next five years?
MM: The best opportunities will be found working in conjunction with suppliers, customers, and even competitors to develop more integrated, turn-key solutions. We're working with pharmaceutical and medical diagnostic companies that, like everyone else, are under cost pressures. The more they can outsource from a service standpoint, the more competitive and flexible they can be. That means we need to work across multiple companies to drive the most effective solution in a very quick manner.

MLJ: What is your favorite activity outside of work?
MM: I play golf. I like to backpack. And I work as a referee in college lacrosse.
West is a proud member of the Manufacturing Leadership Council. Visit the organization's website to learn more.