Whitney Winters
Director, Sales, Emerging Bio, NA
Convenient Sourcing in Small Quanitities
Small things sometimes come in large packages. When it comes to pharmaceutical components, small items like stoppers and plungers are often sold in quantities large enough to supply drug products to the world. But sometimes, and in particular during the early stages of drug development, large quantities are just too much of a good thing.
In addition, different drug products require different formulations and configurations to help ensure safe and effective delivery to patients. A stopper designed to work with a vial with an American blow-back ring simply won't work on a European ISO straight wall glass vial. As more companies make the switch to ISO-standard glass vials, obtaining compatible ready-to-sterilize components from a convenient source has been difficult.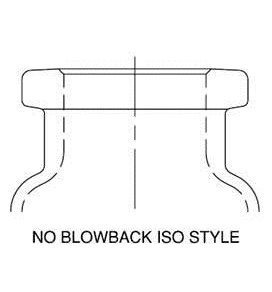 To provide easy sourcing and convenient access for its customers, West is pleased to announce that we now offer small quantities of bromobutyl, ready-to-sterilize NovaPure® components from a local distribution center in North America. NovaPure 4023/50 RS stoppers are compatible with ISO-standard glass vials and coated with FluroTec® film to further safeguard drug products from issues such as extractables and leachables.
West NovaPure components offer an unrivaled level of quality for elastomeric closures. Offered in clean, modern formulations, NovaPure components are protected with FluroTec barrier film and are fully visually-inspected. NovaPure component's tight particle specification is made possible by an advanced level of process understanding and control. NovaPure stoppers in rubber formulation 4023/50 gray are available in ready for sterilization (RS)formats. When customers are ready to transition products into prefilled syringes, NovaPure plungers using identical elastomer and film materials are available to help ensure that the drug products are packaged in a safe and effective system.
Contact your West Account Manager or the West Technical Customer Service team for more details about NovaPure components.
NovaPure and FluroTec are registered trademarks of West Pharmaceutical Serivces, Inc., in the U.S. and other jurisdictions.
FluroTec technology is licensed from Daikyo Seiko, Ltd.