Victoria Morgan
Director, Segment Marketing, Global Biologics
CCI Testing – What You Need to Know
Are you planning a container closure integrity (CCI) study, or making an addendum to an existing file? Make sure you are aware of the latest USP guidelines for testing prior to initiating a study.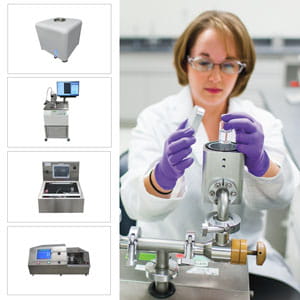 USP Chapter <1207> Package Integrity Evaluation – Sterile Products details recommended CCI testing methods for primary containers of sterile dose forms. The most recent version was implemented in August 2016.
While probabilistic methods such as bubble testing and dye ingress do have value, Chapter <1207> strongly endorses the use of deterministic methods whenever possible (e.g., tracer gas leak detection, high-voltage leak detection, laser-based headspace analysis). Further, Chapter <1207> endorses CCI testing throughout the product life cycle. If you make a submission or addendum, do not be surprised if regulators challenge data from probabilistic methods, and require data from the deterministic methods detailed in Chapter <1207>.
CCI method selection depends upon the container system being evaluated; a single method is not suitable for all systems. West can help. Let our experts assist with the determination of the right test method for your system. West Analytical Laboratory Services has a team of experienced scientists dedicated to CCI and the full range of deterministic methods. Together, we can design and execute a CCI study based on your system, providing the support you need.
For more information, contact your Account Manager or TCS representative, and see West's recent review of Chapter <1207> in West's Knowledge Center in the CCI section under Technical Bulletins, "Summary of 'Packaging Integrity Evaluations – Sterile Products' USP <1207>."