Stephen LoCastro
Director, Regulatory Affairs
Packaging Supplier Regulatory Support for Medicinal Products, Part 2
In Part 1 of this series, we discussed the primary questions to consider when evaluating potential regulatory support from a packaging component supplier. Beginning with this post, we'll start to look into each of these questions in more detail.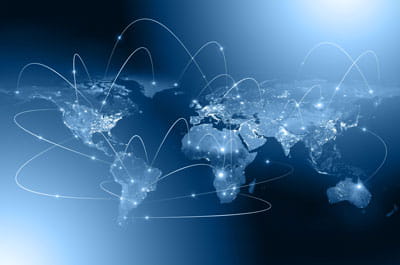 Does your packaging supplier operate with a global focus?
As a leading supplier of elastomeric closure components, West uses a large portfolio of Drug Master Files (DMFs) in the US and Canada to support our customers' regulatory applications. The data in these files support the compendial compliance of our elastomer formulations and demonstrate validation of our wash and sterilization processes. We know from discussions with FDA that our elastomer formulation DMF is their most frequently accessed Master File. This demonstrates that West provides solid submission support for our customers in the US and Canada.
Sounds great, but is that enough?
Many pharmaceutical manufacturers plan their regulatory submission strategies to cover multiple markets around the world. Regulatory support in only two of those countries isn't sufficient to meet the needs of these customers. In some cases, support may be needed in countries where little is known about requirements for packaging components.
Regulatory requirements for packaging components may vary by country. In order to ensure that a set of planned regulatory submissions in multiple regulatory markets is properly supported, pharmaceutical manufacturers should evaluate their packaging suppliers to determine whether they're capable of providing support on a global basis. Some countries may have requirements that are very specific to their regulatory markets.
West provides supporting information to customers regarding regulatory requirements for packaging components in the countries where they intend to file. We provide certification documents for raw materials that can accommodate the specific needs of individual health authorities.
West's regulatory model also includes Submission Support Packages, which provide customers with the container closure information they need to file their drug applications in multiple markets. These packages are provided in Common Technical Document (CTD) format, used in the US, EU, Japan, and other regulatory markets. The information is provided in editable form, so that customers can adapt it to non-CTD formats as well. The goal is to provide necessary information for the application while permitting for maximum flexibility.
As a supplier of pre-sterilized packaging components, West supports customer registrations in regulatory markets such as Canada and Japan, where sterilization facilities must be registered in customers' drug establishment licenses. We also provide legalized ISO certifications for customers registering products in Vietnam.
With China becoming an increasingly important market for pharmaceutical manufacturers, West Regulatory Affairs has invested significant resources into registration of our elastomer products in that rapidly-changing regulatory market.
Clearly, regulatory support for pharmaceutical packaging components involves much more than just DMFs. Excellent customer care requires that a supplier operate on a global basis.
When evaluating a potential packaging component supplier, consider asking questions of their Regulatory Affairs department, such as:
Do they know the regulatory requirements for your packaging components in the regulatory markets where you'll be filing?

Do they have the proper registrations in place in regulatory markets where they are needed?

Do they have the infrastructure to investigate regulatory requirements in environments where they lack previous experience?

Can they support any needed raw material certifications in your intended target markets?

Can they provide you with a suitable data package for submission in all of your intended target markets?
In Part 3, we'll talk about the need for packaging suppliers to understand the pharmaceutical manufacturer's regulatory drivers and be aligned with their goals.
The mission of West Regulatory Affairs is to provide customers with industry-leading support for their global regulatory needs. Please click here to learn more.