Stephen LoCastro
Director, Regulatory Affairs
Packaging Supplier Regulatory Support for Medicinal Products, Part 1
This is the first in a series of posts that will discuss the major issues that pharmaceutical manufacturers should consider when evaluating a packaging component supplier's regulatory support.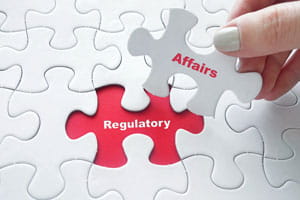 Pharmaceutical manufacturers face ever-increasing requirements in order to gain regulatory approval for their medicinal products. Health authorities place expectations on the application holder to demonstrate control of all aspects of their manufacturing process and product, including suppliers of critical components, such as excipients and container closure components. While the supplier bears responsibility for complying with relevant standards, regulatory agencies have increasingly looked to application holders to demonstrate adequate quality control on their suppliers.
Given the regulatory expectations placed on application holders, it's become more important than ever for them to carefully assess their suppliers. While pharmaceutical manufacturers routinely evaluate suppliers for quality-related considerations, it's equally important to understand the scope of the support that they can provide throughout the drug development, approval and post-approval lifecycle. This information may not necessarily show up in a quality audit, but it can make a significant impact to the efficiency of the application holder's review and approval processes.
As an industry leader in pharmaceutical packaging components and delivery systems, West Pharmaceutical Services has developed a comprehensive model for providing regulatory support to our customers in the pharmaceutical and biologics industries. This model is designed to provide them with support throughout all phases of their development lifecycle, from initial component evaluation through to post-approval management of their drug products.
In subsequent posts, we'll discuss questions that pharmaceutical manufacturers should consider when evaluating the regulatory support that they can expect from a packaging supplier, such as:
Does the supplier operate with a global focus?
Does the supplier understand the regulatory drivers behind your drug products and can they align with your business needs?
Does the supplier maintain a proactive awareness of regulatory trends?
Does the supplier provide comprehensive regulatory support that covers all phases of your drug product lifecycle?
Does the supplier maintain a commitment to principles of continuous improvement?
In the following series of posts, we'll take a closer look at each of these questions in more detail and discuss what to look for when evaluating a packaging supplier for your medicinal products.
---
In Part 2, we'll discuss the importance of having a packaging supplier with a global focus when you need regulatory support for a multi-country drug application strategy.
---
The misson of West Regulatory Affairs is to provide customers with industry-leading support for their global regulatory needs. Please click here to learn more.